Now it's here, we take a look at the new and exciting features that have now officially been announced!
The main features are as follows. You can view a longer list of additional features further down this page or alternatively visit the full Release notes from Moodle HQ here.
Main Moodle 3.0 features
For teachers:
Drag and drop features. Four new question types are added into core Moodle 3.0. Drag and drop options are three of these – Drag and drop into text, Drag and drop into image and Drag and drop markers.

Select missing words. This is the 4th of the new question type added into Moodle 3.0.
Workshop submissions report. In Moodle 3.0 you have the ability to view all participants and also filter who has or hasn't submitted a workshop.
Show the date a file was uploaded. This allows teachers to display the date a file resource was uploaded or changed.

Improved filtering options. The new filtering options in Moodle 3.0 allows course participants to be filtered by last course access and not in any group.
Easier section editing. The course page has been streamlined to combine actions for editing, highlighting, hiding and deleting sections.

For administrators:
Reset Dashboard and profiles for all users. In Moodle version 3.0 you are now able to use a reset button so that administrators can specify blocks on the dashboard and profile pages and apply this to everyone on the site.
Plugin improvements. Installing and upgrading plugins is now even easier in Moodle 3.0 with an improved interface and overall functionality.
Improved tags. The ability to tag courses is now available from the Edit settings page.

Upgrade security key. In 3.0 you have the ability to define an upgrade key in order to prevent unauthorised users from accessing the upgrade screen.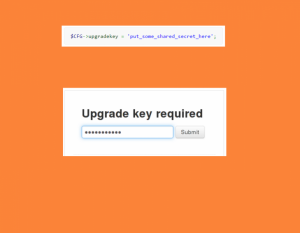 For all users:
Atto editor improvements. There have been improvements in adding and configuring tables when editing text, plus there are new equations in the equation editor.
Delete messages. You can now delete unwanted messages from your list as required.

Moodle Mobile: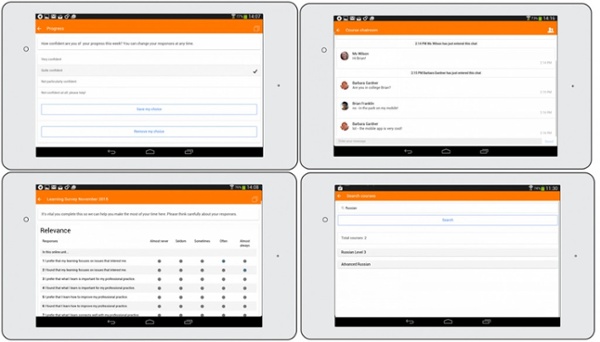 There have also been improvements to the Moodle mobile features. Users can now access and carry out the following activities via the Moodle Mobile app:
Choice
Chat
Survey
Search Courses
Self Enrol.
Additional Moodle 3.0 features:
Question bank features: Cloze questions now allow shuffling/non-shuffling droplist items.
Question bank features: Most common question types appear first in the "Create a new question" pop-up
Quiz activity: Interactive behaviour now shows number or tries left in the Try Again state
Forum activity: Start-date/time forum discussions are ordered appropriately based on availability to students. Also in the forum activity, the number of subscribed users is now included on "Show/edit current subscribers" page within a forum
Assignment activity: Advanced grading method: Marking Guide has been improved to maintain formatting, plus Rubric can now duplicate criterion rows
Wiki activity: There is now an option to delete wiki pages during course reset
Database activity: In Moodle 3.0 there is a setting to prevent user managing own entry if entry has been approved by teacher. Also, there is an ability to highlight database entries not yet approved (highlighted in red for teacher and user who added the entry)
Lesson activity: Remove high scores list feature
Gradebook feature: Rename "Categories and Items" to "Gradebook setup", plus add Gradebook setup link is now below Course Administration
Self-registration authentication: Validation now working for all mandatory fields on sign up page (including Custom Profile Fields)
Course page feature: Default section heading displayed (if checkbox is rechecked after having been unchecked previously)
User profile feature: Tidied up block outlines to make it look clearer
Blogs feature: Add title to page when adding a blog post
Text editor feature: Shortcut key (CTRL+K) can be used in Addto to add hyperlink plus more Maths equation buttons available in the Atto editor
Guest enrolments: Guest access settings moved from Course Settings to Enrolment Methods page
Manual enrolments: In Enrol users popup, options available for Now / Today / Course start date
Manual authentication: Manual authentication setting to allow accounts with same email (previously this could only be done via CSV)
Repository feature: YouTube repository is disabled by default on Moodle installation (as now needs API key to function)
Moodle Mobile: This is now enabled on the site by default (but only for sites using https)
Media embedding: HTML5 video is the default player for capable videos (mp4, m4v, m4a) – previously this was qt
Main menu block: Can be displayed "throughout the entire site".