Did you know that you can customise the list of activities and resources available to a specific role?
Perhaps your teachers will not need to add a SCORM package activity or IMS content package resource (it may be that your organisation manages the integration of these at an administrator level). By customising permissions for a specific role, you can remove these options so that teachers are presented with a more refined list of activities/resources which may also appear less daunting to less-experienced Moodlers.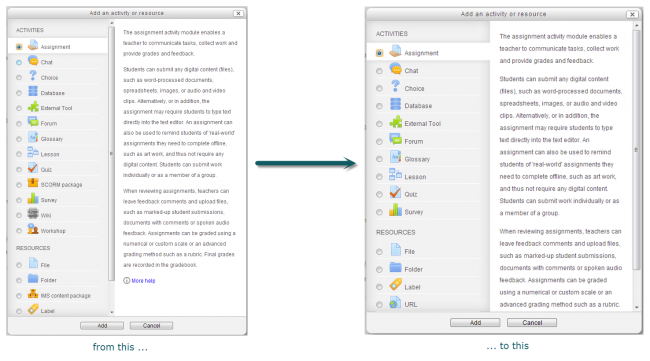 For example, to remove the IMS content package resource from the Add an activity or resource list for the Teacher role, complete the following steps: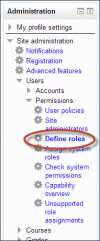 1. Log in as administrator and go to the Administration (Settings in versions prior to 2.5) block.
2. Go to Site Administration > Users > Permissions > Define roles.
3. Click on the role for which you want to change permissions.
(in the example below, I will change permissions for the Teacher role)

4. On the next screen (Definition of role), click on the Edit button.
5. Scroll down or use the Filter box to locate the permissions for the relevant activity/resource.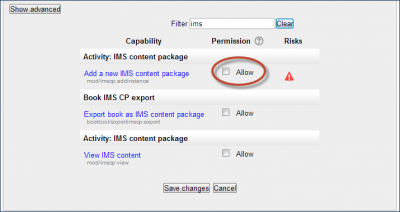 6. Then deselect the Allow checkbox to prevent a teacher from adding that specific resource/activity.
7. Click on Save Changes to confirm.
NB. It is worth noting that an alternative to the above approach would be to hide selected Activity modules altogether though this would remove access to those Activity modules for all users, regardless of role. By adopting the suggested approach above, administrators would still have access to those Activity modules "hidden" from the teachers.