Want tips for Moodle?
In a recent Vlog, my colleague, Carl discussed the new ability in Moodle 2.9 to set the pass grade directly within the Quiz activity settings.
Moodle 2.9 also introduced some additional features to the Quiz activity to further enhance the user experience.
1. Add headings to your quiz pages
A section heading can be displayed to your learners at the top of each page in the quiz, if you require. Via the Edit quiz page in a quiz activity, you now have the option to add a line of text, to give clear context to the set of questions being presented to your learners.

Sections headings can also be added to subsequent pages too, if required, via the Add button: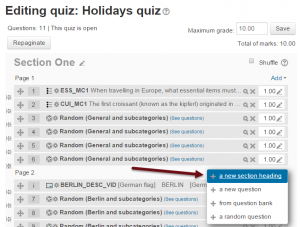 2. Shuffle within sections
Moodle 2.9 has also introduced the ability to shuffle questions within a page too. Again this is done via the Edit quiz page: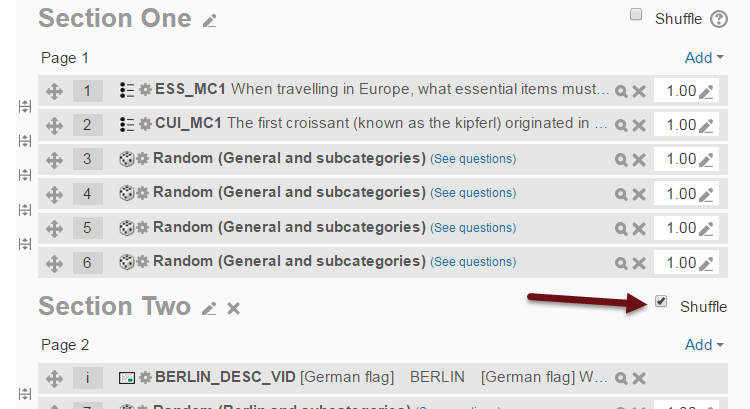 3. Conditional Questions
If Quiz Settings: Question Behaviour is set to Interactive or Immediate Feedback, then the Edit Quiz page provides additional functionality whereby specific questions can be locked (ie. not presented to the learner) until the preceding question has been answered:

This is how it looks to the student in the quiz: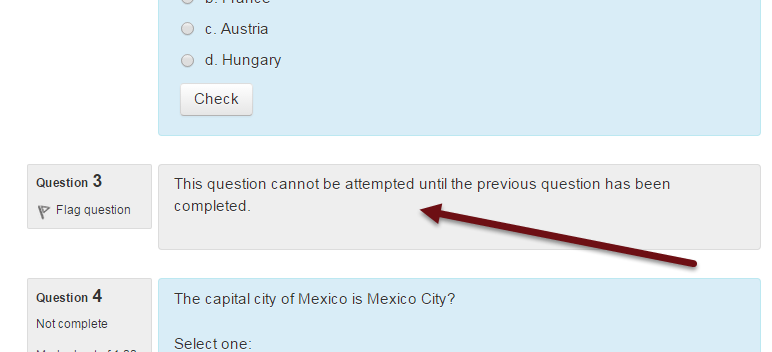 These are just three more great reasons to upgrade to Moodle 2.9!