We were excited to have Moodle's founder, Martin Dougiamas, at our office in Telford, Shropshire on Friday! We've put together some of our highlights of the day...
1. Martin meeting the team.
We were delighted to meet Martin and some members of the Moodle Business Development team; Gavin Henrick and Garnet Berry.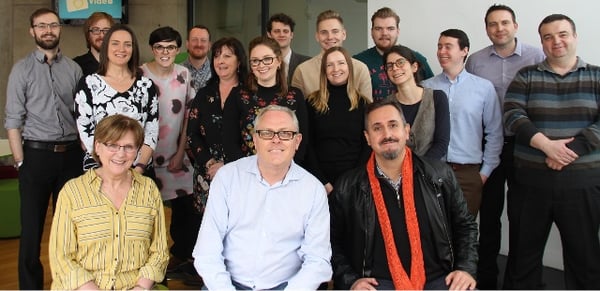 2. Presentation to the HowToMoodle team.
In the morning, Martin gave an inspiring presentation about the background of Moodle, where he started, and how Moodle has changed over the years to become the global platform it is today.
3. Podcasting!
We took the unique opportunity to record a Podcast with Martin, which covers:
- Martin's vision of the future of Moodle;
- Why Moodle's great for every sector;
- Moodlecloud: What's that all about?;
- Keeping Moodle fresh and relevant;
- Open Source - What is it and it's benefits;
- BONUS: Listener questions, we ask Martin on your behalf.
Martin's interview will be available on our Podcast very soon! Make sure you don't miss it by subscribing to our Podcasts here:
4. Your questions answered
We asked around and had a great response from our clients and other Moodlers on what would they like to ask Martin. Armed with our list of questions we quizzed Martin about some interesting topics. This question and answer session is featured in our up and coming Podcast, or stay tuned on our blog page for the results!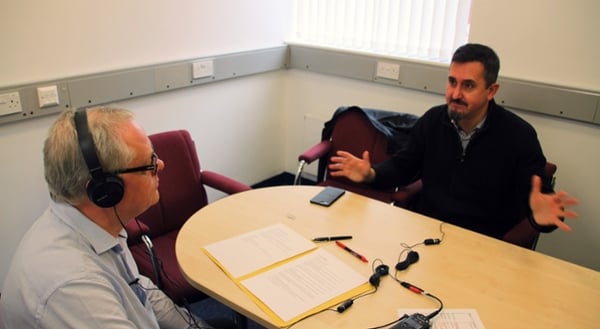 5. Getting to know Martin.
Away from the usual questions we wanted to ask Martin, we took a more light-hearted approach to end our chat. Want to know what Martin dislikes more than anything? Or why Martin loves making boomerangs? You'll find out here first!
6. Moodle HQ / HowToMoodle management meeting.
HowToMoodle Directors and Managers updated Martin and his Business Development team on our future growth plans.
7. Pizza!
We finished off the visit with Martin with an abundance of pizza, giving us chance to chat to some of the team at Moodle HQ in a more informal setting.
Thanks to Martin and his team for a great, inspiring day!