Moodle 3.0.1 was released towards the end of December 2015. This is a special release that is outside of the normal release schedule that introduces the start of PHP 7 support.
What is PHP 7.0?
PHP 7.0 is the new major version of the programming language that was used to create Moodle.
The main benefit of PHP 7 compatibility is that it should help Moodle run faster and significantly reduce the memory used for some actions (e.g. logging in and viewing a course).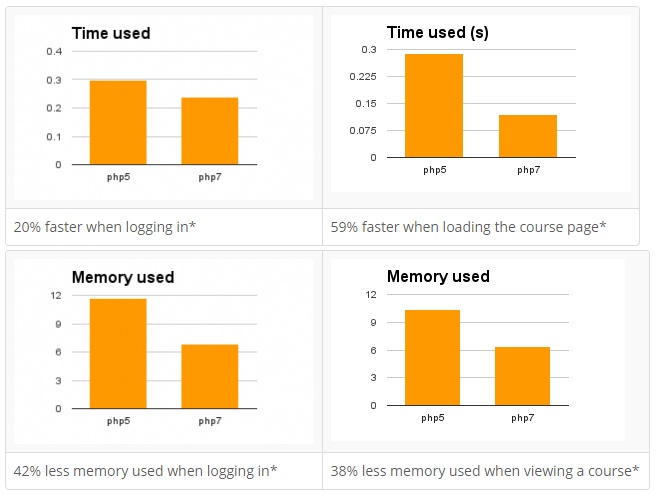 * Test results obtained on a test Moodle instance with one course in topics format with over 100 activities and resources.
Of course with major new releases there are some caveats. PHP 7 was only released in December 2015 and so is still in its very early stages of production support. Not all Moodle functionality is currently supported as not all libraries or drivers are currently available.
The message from senior Moodle developers is test, test and test again and to think very hard before deploying in a production environment (and definitely don't use it with a 2.9 site).
We'll be monitoring the progress towards full compatibility and conducting our own testing to make sure we're ready to take full advantage of this exciting new development when it's safe to do so.
You can view the full release notes for Moodle 3.0.1 here. Moodle 3.0.2 is planned for release next Monday.