In a Learning Management System, Dashboards are a great way of presenting personalised information such as progress, achievements and upcoming scheduled work to the learner.
With Hubken's Totara Learn solution, it's not just a "one size fits all" approach to Dashboards as there are no limits to the number of different Dashboards you can create within the system.
This powerful feature means that every type of user – not just the learner - can be presented with information relevant to them and ensure that the LMS is meeting the needs of all stakeholders. Effective Dashboard implementation really does provide a great opportunity to see good examples of Totara in practice.
What is the purpose of a Dashboard?
In broad terms, a Dashboard is a single page of information which often includes key performance indicators relevant to the user; at a glance, the user can take away information that is relevant to them – for learners, this could be any upcoming deadlines; for administrators, this could be the number of users that have engaged with the system over the last seven days.
Dashboards in Totara Learn
Totara Learn provides administrators with the flexibility to define the content of a Dashboard and, when permitted, allows the user to also customise a Dashboard themselves. However, a Dashboard's content is defined, a personalised experience will always help to encourage individual buy-in and engagement.
Add a variety of content:
Dashboards are constructed by adding blocks which can span the width of the screen or appear in either a left, right or central column.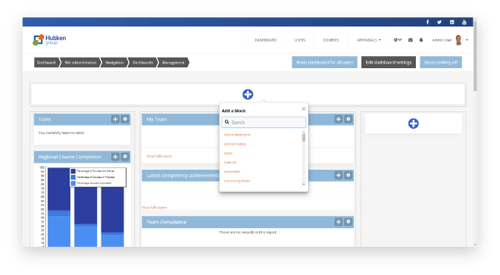 Depending on the purpose of each Dashboard, the information being presented may differ but report content including graphical information is often used in order to communicate progress, achievements etc. Effective dashboards tend to have a lot of visual representation of data in bar charts and line graphs, making the information much quicker and easier to digest. Any reports, graphical or tabular, created using Totara Learn's Report Builder can be included in a Report Table or Report Graph block on a Dashboard to share the report content with users.
The HTML Block provides you with the flexibility to add kind of HTML content including embed videos from video sharing sites e.g. YouTube, Vimeo or any other web-sourced content.
The Featured Links block is a great way of providing graphical based navigation on your Dashboard; the links can be made visible depending on audience, so the user sees only the links relevant to them in their Dashboard.
Check out Totara's blogpost about Featured Links for more detail about this great feature.
Create multiple Dashboards:
Totara Learn provides no limit to the number of Dashboards that you can create, permitting access to them based on any criterion that defines an Audience of users within the system. Users can have access to as many dashboards as they need to reflect the work that they'll be doing in the system.
By defining specific audiences, here are a few good examples of Totara Dashboards that are typically created in Totara Learn:
Learner Dashboard:
A learner dashboard would be designed ultimately to keep the learner updated on their progress. It would display a list of achievements e.g., courses completed, badges received, as well as the progress being made against learning currently assigned yet incomplete. Any upcoming deadlines and/or scheduled classroom-based events would also be listed along with information pertaining to them.
Some of our clients have implemented 'learning leader board'-style reports, showing a learner's progress in comparison to their peers or other departments – this can encourage healthy competition and provide learners with the motivation to progress through the learning with more urgency.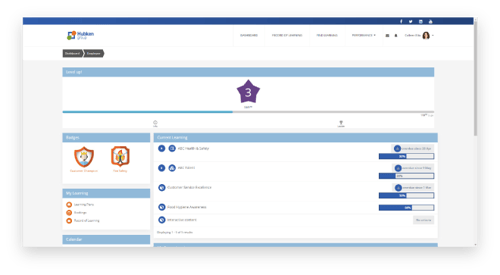 Manager Dashboard:
A manager dashboard would be designed to present data pertaining to members of their team. As a manager, supporting employee's learning needs is also of high importance so completion information for those learners reporting to them directly could help them to identify and offer help and intervention where learning isn't progressing as expected.
With appropriate reports made available, managers could be comparing how their team is comparing to other teams in the organisation, and, if comparing data month on month, whether employee's learning behaviour is changing over time.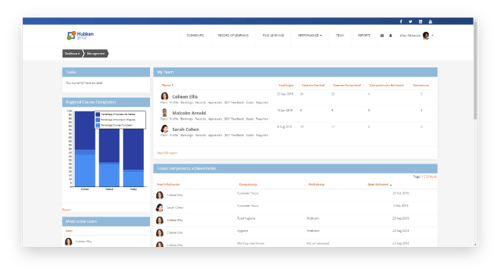 Organisation Dashboard:
Making a dashboard available for a specific organisation (defined perhaps for a region or department) can provide useful links to resources relevant to that organisation ensuring that key information is easily accessible and prominent within the system.
Allow user customisation:
For each Dashboard, the site administrator can determine whether the user can customise it themselves. One benefit of allowing customisation is that a user can really make it their own, deciding themselves as to what information should take priority and where to display it.
As well as feeling more invested in the learning, the ability to have some control over the layout and content means that they may find it easier and more effective to use.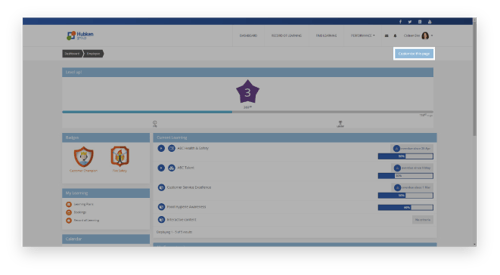 Dashboards are an easy and quick way to gain insights from data. Whether it be checking on your own cumulative progress through your assigned learning or checking on the progress of others in your team, department or region, all stakeholders can benefit from using dashboards. With a variety of blocks available and many customisation options, Dashboards can really help to meet the needs of all users.
Get in touch with us at Hubken to discover how Dashboards can be used effectively to meet the needs of all stakeholders. Schedule a demonstration with a Hubken expert to learn how Totara Learn Dashboards can transform your L&D operations and see more good examples of Totara in-use by visiting our case studies page.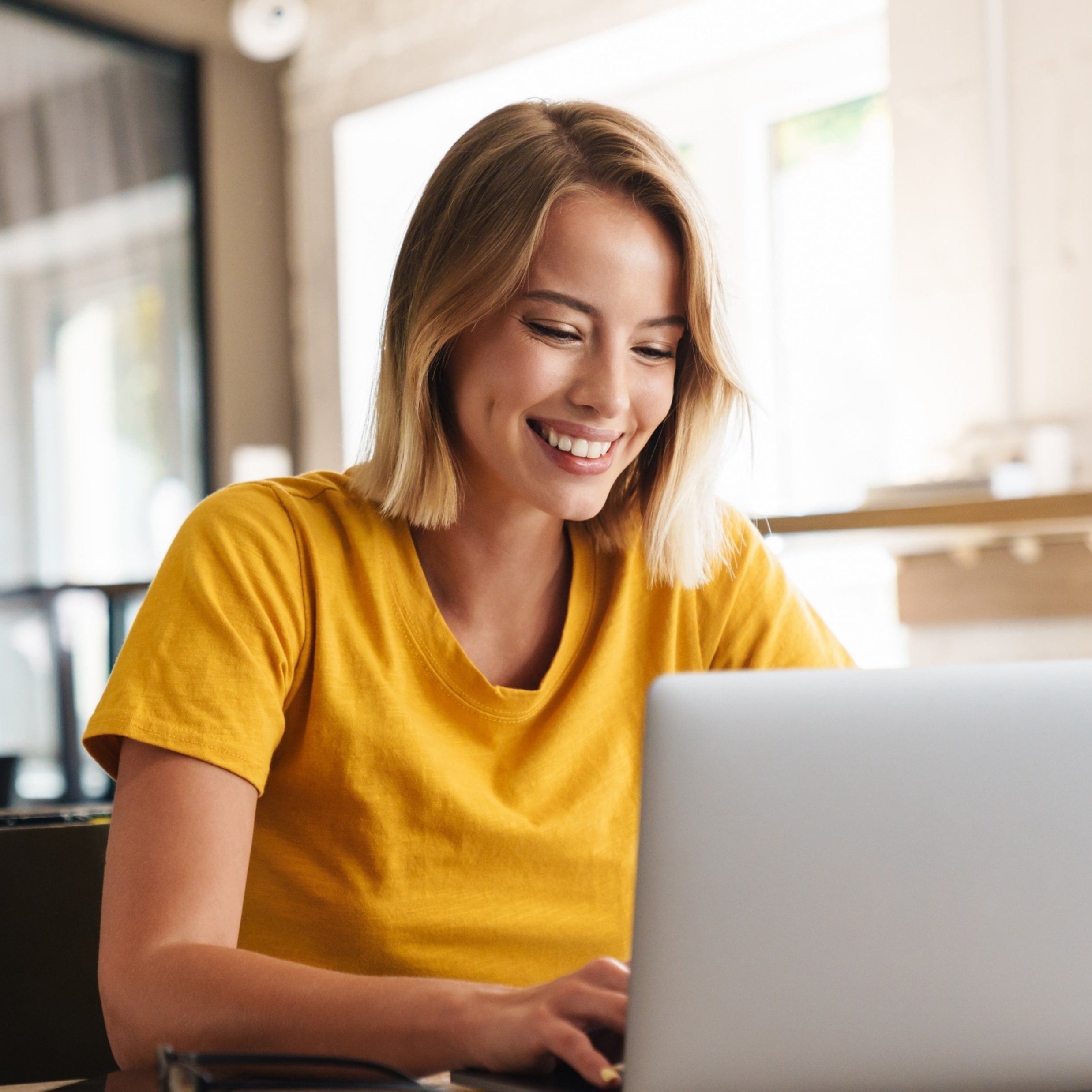 Explore HubkenCore – our unique SaaS LMS offering
Ready to see how our new LMS bundled solution is revolutionising how you purchase an e-learning solution?