When it comes to using a learning management system (LMS) to carry out your L&D strategy, one of the fundamental reasons a business or organisation will look to use it is to make learning and training across the organisation easier, more accessible and more streamlined.
Today's modern LMS is capable of solving the most complex learning and development challenges; however, it can also create additional challenges, particularly for those responsible for managing and administrating the platform. Whether you're looking to implement your first LMS or are currently using one, we've outlined 6 of the most common challenges to look out for and our recommended solutions, below.
Customising your LMS
Customising your Learning Management System will go a long way to getting the most out of your e-learning platform and boost learner engagement. Ideally, when choosing your LMS, you want a flexible solution and an experienced LMS partner that can bring your training objectives to life. In short, a customised LMS for your company will help you attract and retain learners.
Your chosen LMS provider should have an expert collaborative implementation team who will work with you to set up your new LMS. For example, although Moodle can be a free-to-use LMS, using an LMS partner will ensure your organisation spends less time configuring and managing your LMS, and more time on providing engaging and impactful experiences for learners.
Once your LMS is in place, you may want to take some more time to customise the way it looks, feels and operates so that your business or organisation can further benefit. Branding delivers a coherent set of values and a vision that encourages continued employee engagement. At a minimum, adding your logo and using your company's colours is a must. Make sure your LMS offers the option to add your company colour palette to your e-learning offerings to ensure it reflects your business.
Take advantage of your LMS's customisation options. It's not just logos, themes and colours that will help engage your learners. A feature rich LMS will have a number of available customisation tools that don't require additional plug-ins or bespoke development and will completely transform the user experience. Site navigation, dashboards, automations, multi-lingual options, personalised learning plans, and single sign-on are just a few key areas that can be customised to support your organisation's and learner's goals. However, customising your e-learning platform can be time-consuming and would benefit from expert support, particularly if you're still getting used to using the LMS.
Creating content
If you're adopting an LMS for the first time, you may already have existing content that you want to migrate over to your LMS. However, you need to make sure this old content is compatible with your new system to achieve the best learner outcomes. You may need to spend some time adapting content to ensure it works on your new learning system.
Equally, you will need to dedicate time to creating new content. Whether you're adapting existing training materials or adding new training content, you will want to make the most of the fact that your new LMS can handle a variety of media and content types. For example, you may want to include video, audio, games, quizzes, branching scenarios etc. One of the most exciting benefits of an LMS is that it enables you to select the most appropriate media that communicates your message simply but effectively. Whether you choose to add an image, audio, or video to help emphasise or reinforce a point can impact how the learner experiences and interacts with your content.
Using a wide range of content types and offering a variety of interactive lessons ensures your learners remain engaged. However, when compared to a simple piece of written content, maintaining variety can be time-consuming. It can require a lot of work and some technical ability so you may need to delegate content creation to other members of your organisation.
Another option is to purchase ready-made, off-the-shelf content that can work well for clearly defined and 'common' training areas such as compliance or health and safety. As a result, you can focus on creating engaging, varied content that is specific to your organisation. Not only will this save you time but also can potentially increase your ROI.
Assigning roles and distributing tasks
Using an LMS often means a new set of tasks and administrative duties will need to be assigned to already busy individuals, placing additional workloads on current employees.
For your LMS to function properly, a crucial role to fill is that of the LMS Administrator, who has the responsibility of managing the team and providing daily support as well as keeping the ongoing operations of an LMS stable. In other words, this employee is the one who usually deals with defining user roles, creating learning courses, registering users and granting levels of access.
Delegating core roles and responsibilities to key departments like HR, IT, Operations, etc is one of the very first necessary steps to managing an LMS. There should be discussions on who takes on which tasks, with clear definitions of what these tasks are and distinct boundaries for what each role covers.
It's important that everyone understand why they need to carry out these tasks, what the benefits are and how an LMS can improve business growth. Again, the configuration of the LMS to take some of the manual administrative burdens off of individuals can save considerable amounts of time. Make a list of what is required to ensure the day-to-day operation of your LMS runs smoothly and assign tasks based on competency and existing job roles.
Making sure learners and employees are on board with your LMS
Ensuring that your employees are enthusiastic, engaged and motivated to use your e-learning platform can be tricky. Some may find the software intimidating or difficult to use. Others may feel they don't have the time to learn how to use the platform or complete courses. However, there are a number of ways you can overcome these challenges.
If the fundamental reason your employees are not using your LMS is simply that they don't know how to use it, it's worth hosting training sessions. You can also make the most of using demo videos that can easily be accessed on the homepage of your LMS. Your LMS partner can also host additional training sessions to address specific LMS training needs. This is a great option as it takes the pressure off doing this in-house.
If your employees are still finding your e-learning platform difficult to use, examine your LMS sitemap and navigation. Make sure it flows naturally with sensible journey mapping and clear labelling.
To further engage your employees, introduce a microlearning strategy which consists of short, easy-to-digest lessons that usually take under 15 minutes to consume.
If employees need further motivation, try introducing a gamification strategy with rewards, badges and leaderboards. For example, you could include quizzes and games in your L&D content and rank employees based on their scores or the number of courses completed.
Relying on the internet
Virtually all modern LMSs purchased today are cloud-based. That means that your LMS is accessible from anywhere with an internet connection and hosted on the web. All information is housed in the cloud and your learners can log into a web portal to gain access to the platform from any device. And while this gives your users the freedom of working remotely and accessing your courses from anywhere at any time, it can present issues where internet connection is unreliable or unavailable.
In these cases, it's important that you adopt an LMS solution that has the option to include offline, downloadable activities, where the learner is able to download lessons and once back online, they can complete the necessary exams or tasks.
An LMS such as Totara facilitates mobile learning with its Totara Mobile app, this is an added bonus, particularly for the modern learner who is used to consuming information on their mobile device with the option to do so anywhere, whilst on the go.
Be aware of hidden costs
LMS upgrades, costly additional training, and limited support options are often 'hidden' costs that you may only become aware of months after adopting your LMS. Make sure you're aware of these potential additional costs from the start by working with an LMS provider who is willing to talk you through these and make you aware of additional services you may benefit from in the future, such as a performance management system or learning experience platform. With this in mind, you can budget for future purchases based on your long-term needs.
Download our free guide: The Hidden Costs of Buying an LMS to gain a good understanding of the many variables that go into determining the true cost of buying an LMS.
Who are we?
As a Totara Platinum Alliance Partner and Moodle expert, we design and deliver high-quality e-learning solutions for leading UK businesses and organisations, building lasting relationships so that they can realise the full potential of their learning and development projects.
If you'd like to see how a fully managed LMS can work for your organisation, book a demo with us today and find out what Hubken can do to support your training programme. Call us on 0330 660 1111 or drop us an email via our contact form.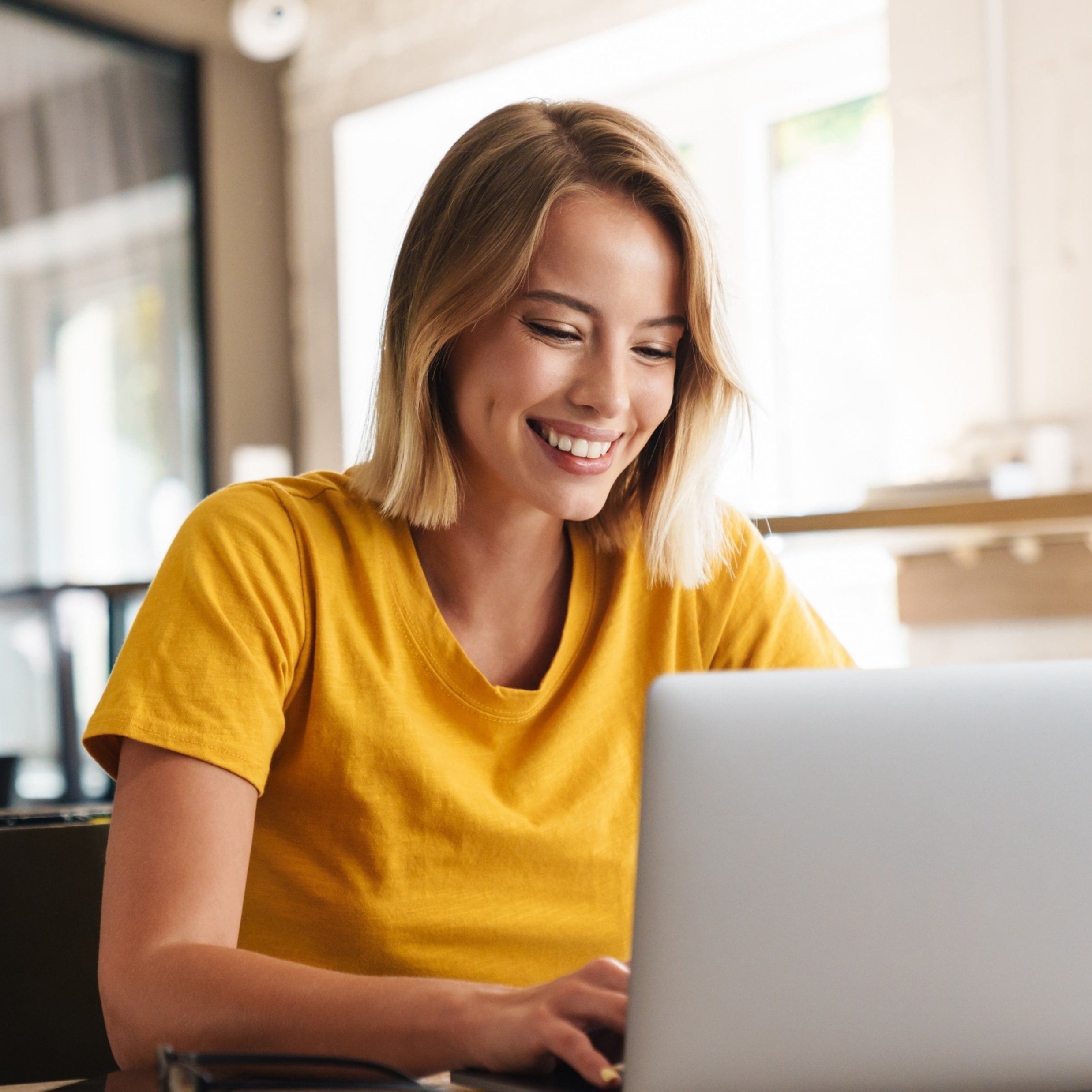 Explore HubkenCore – our unique SaaS LMS offering
Ready to see how our new LMS bundled solution is revolutionising how you purchase an e-learning solution?