PayForCourses guarantees a great user experience for your customers
We recently launched a series of videos for our new E-commerce solution, PayForCourses. We'll now take a further look to see how PayForCourses will make it simple and hassle-free for you to offer great service for your customers, benefiting both your Moodle business and your purchasers.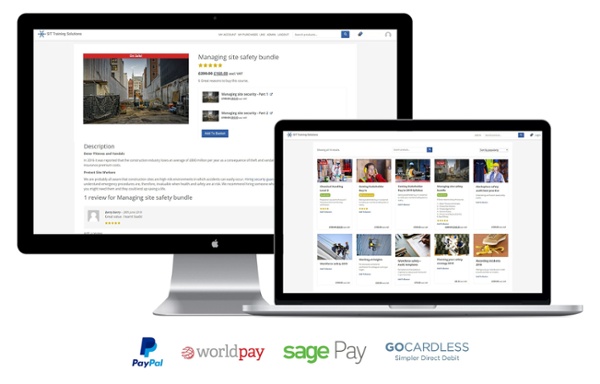 PayForCourses makes it quick and simple for your customers to find your Moodle courses
PayForCourses takes the stress out of monetising your Moodle site, so you can always offer your customers a consistently great user experience. To start with, you want your potential customers to be able find your courses easily, and PayForCourses makes sure they'll always be able to. A direct URL and search bar tool make it a quick process for your customers to search and filter courses for their needs and learning interests. They can filter their search through options such as course popularity and course rating or price, creating a user-friendly, efficient process that will boost your reputation as a quality provider.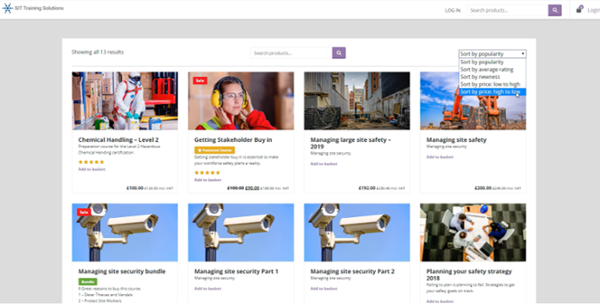 Easy search tags allow customers to engage with your entire Moodle catalogue
While the bundling tools we touched on in the last article benefit your sales strategy by giving you more opportunities to cross-sell and up-sell, they also make it easy for your buyers to find related courses which are relevant to their learning goals. Tags within your catalogue or at the checkout quickly highlight pertinent 'Bundled' or 'Featured' courses for your customers, allowing them to actively engage with your complete catalogue. Giving customers the tools to easily find relevant, additional courses encourages upselling within your customer base, all done effortlessly for you via the PayForCourses platform.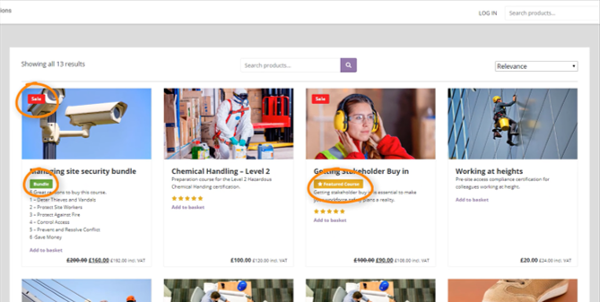 PayForCourses gives your customers the confidence to buy from you
Using PayForCourses to monetise your Moodle site gives you and your customer a stress-free, reliable experience. The online learning marketplace is competitive, with many businesses also seeking your ideal customer. PayForCourses provides your potential customers with reassurance to buy from you, giving you an edge against your competitors. As well as easy filtered search through your catalogue, your customers will be able to view your reviews and brand reputation before purchasing. This allows them to make an informed and engaged decision. An additional feature prevents the course from accidentally being purchased twice, adding to the confidence of your customer.
PayForCourses makes it straightforward for your customers to start learning straightaway
Your customers want the entire process of buying a course to be hassle-free, including enrolment. PayForCourses removes the unwieldy extra processes of enrolment by registering your customer instantly onto the Moodle course they've purchased. They'll also get immediate access to their Dashboard, where they'll be able to access any other courses purchased. If your customer is buying courses for multiple people to use, PayForCourses makes multi-user enrolment quick and hassle-free too. There is simply no stress for either you or your customer, it's all done for you.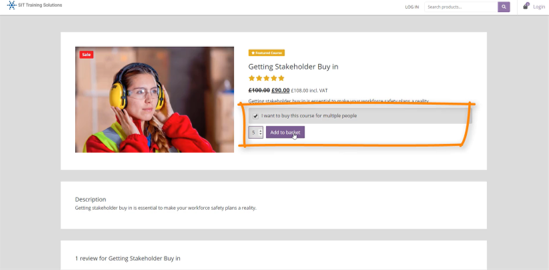 Contact HowToMoodle to set up PayForCourses for your business
PayForCourses makes sure you can offer your customers a great, consistent buying experience every single time. With PayForCourses, your customers can easily search, checkout and instantly enrol on their courses, all handled automatically for you. Contact us now or call us on 0330 660 1111 to find out more about how we'll set up PayForCourses easily for your business.