We're proud to introduce Topics Extended, an exciting new course format included with all our latest Moodle and Totara Learn solutions.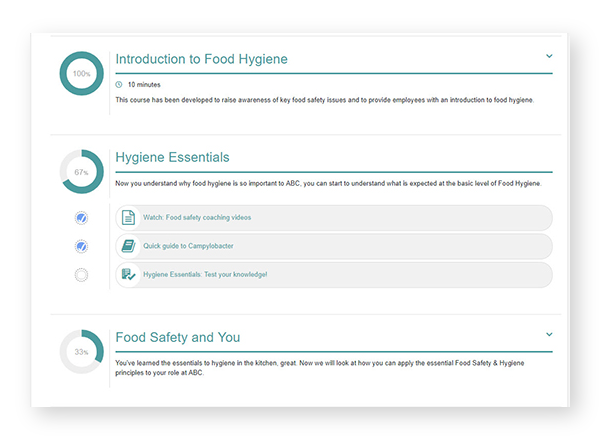 In response to client feedback, Topics Extended has been developed to improve how learner progress is displayed and reduce the need for scrolling on a course-page.
Topics Extended will both present courses in a clear and engaging way, improving the experience for learners.
Top features and why we love them:
Collapsible sections
Topics Extended's Accordion mode will make it a much easier experience for the learner when navigating the course. When expanding one section of the course, all other sections are automatically collapsed meaning that the course page becomes less cluttered, focussing on the content in which you're currently interested.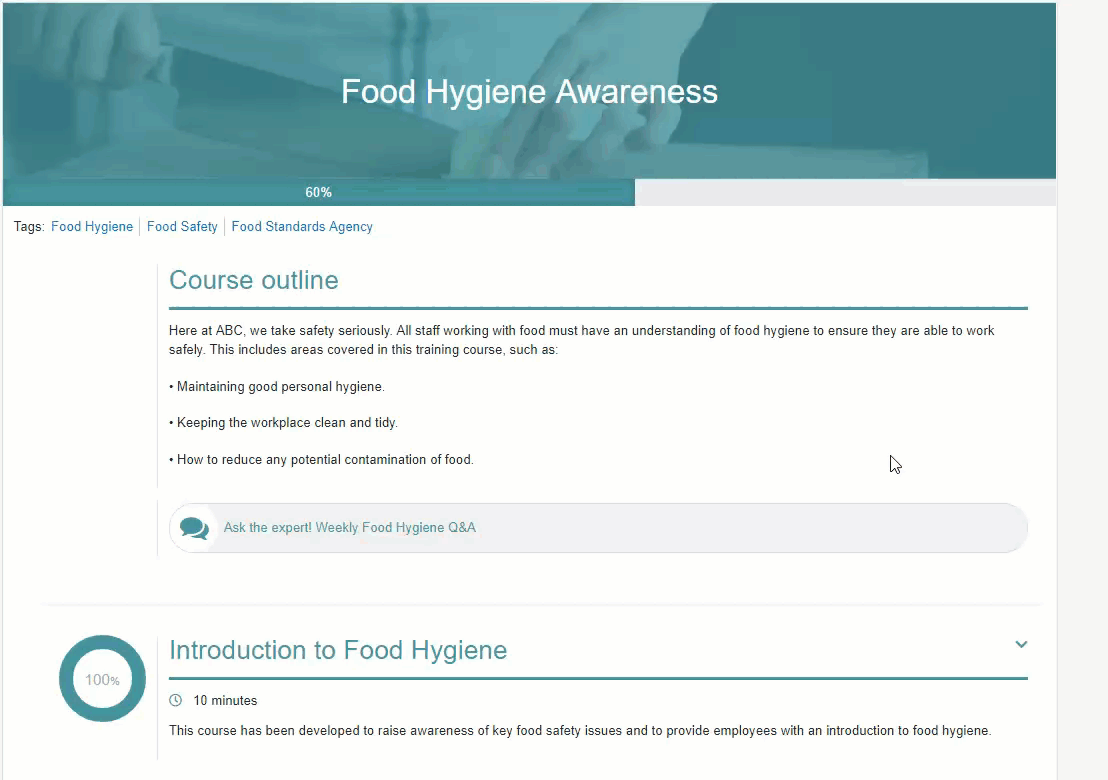 Expected completion time for sections
An 'expected completion time' can be displayed at the top of each section to indicate the suggested amount of time required to complete all items in that section; learners can then use this to help plan their learning and put aside a sensible and realistic amount of time to complete specific elements of the course.
The suggested completion times can be calculated by adding up the allocated times for each of the activities and resources in a section, or the time can be simply entered directly for an individual section.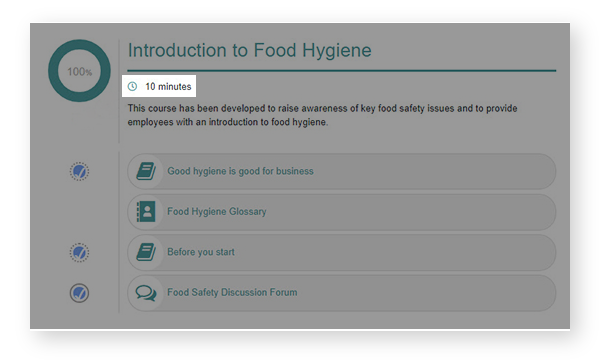 Section progress radials
A completion radial can also be displayed at the left of each section heading to indicate to the learner how much of that section has been completed; learners can easily see which sections require further attention.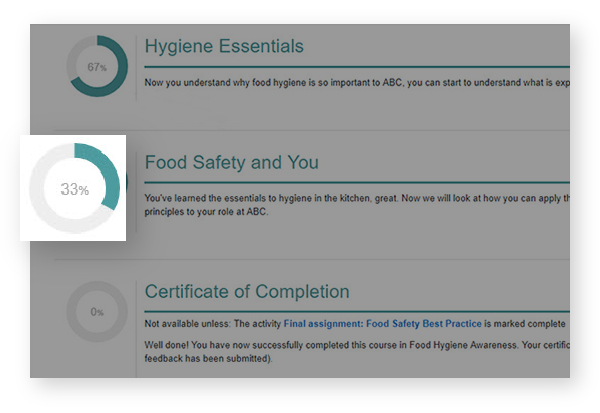 And that's not all…
Topics Extended also includes additional great features:
1. Engage your learners with an attractive banner across the top of the course page;
2. A horizontal progress bar is displayed at the top of the course page informing learners of their overall course progress;
3. Any tags associated with the course are displayed in the course banner;
4. Keep course colours on-brand by easily applying your organisation's primary brand colour to section headings, icons and progress graphics;
5. Activity completion indicators are clearly displayed for your learners directly to the left of the activity.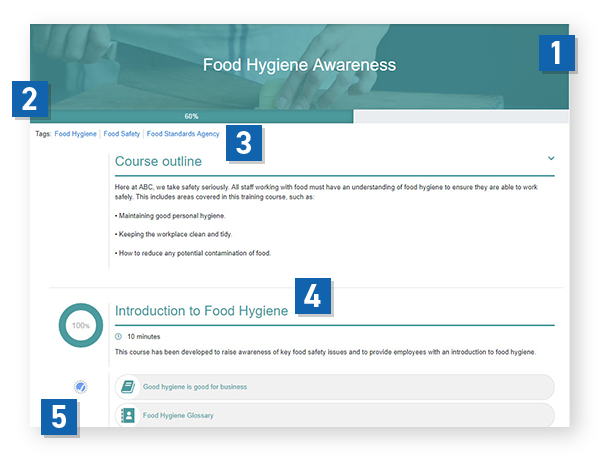 Topics Extended will both improve the layout of your courses and ultimately improve the experience for your learners.
Get in touch today to see how your learners can benefit from this exciting new course format.