There's a lot of talk about digital learning. People talk about how it's more accessible and scalable, and how it offers greater insight and encourages a collaborative approach to learning.
But there's one thing you don't hear much about – and that's how a shift towards digital learning can have a massive impact on your company's overall success.
If you're looking to bring eLearning into your company, it's important to know how it helps your training and development projects. But you also need to know how fantastic it is for the long-term health of your company – and you need to be able to demonstrate that to your senior teams.
So here are three of the biggest ways that embracing digital learning can guarantee more success for your entire organisation:
Your company saves money
There once was a time when getting the right training for your workforce meant a series of huge expenses.
Between hiring a venue and an instructor (and covering travel, food, and accommodation expenses for every employee), a single day's training to bring a handful of people up to speed could cost tens of thousands of pounds.
But when companies start to include digital learning, there's no comparison in terms of the costs.
There are no venues, no instructors, and no travel. There are no overnight stays or meals in restaurants – and every employee spends much less time away from the daily work that creates revenue for your company.
In fact, according to Accenture, the average corporation saves between 50% and 70% of their training costs just by switching over to digital learning. And huge savings like these can have a massive impact on your company's overall profits.
Your people are more engaged
Think about the average modern person:
Do they spend their free time learning about things from books and classes? Or do they prefer to find things out through Google, YouTube, online articles, and TED Talks?
Technology has changed the modern worker. And any company that wants to nurture a fully engaged workforce needs to embrace this shift towards digital ways of learning.
But this isn't just a fluffy sentiment – the numbers speak for themselves:
Using learning technology to train and develop staff increases employee engagement, one of our clients benefited from an 11% improvement in employee retention since implementing Totara Learn.
Hungry for more statistics?

We know how important the numbers are when you're trying to convince your senior teams. So we've put together an in-depth guide to help. You'll find loads of useful arguments and statistics – and pitching and presentation tips – in our free eBook, 'Building a Business Case for eLearning.'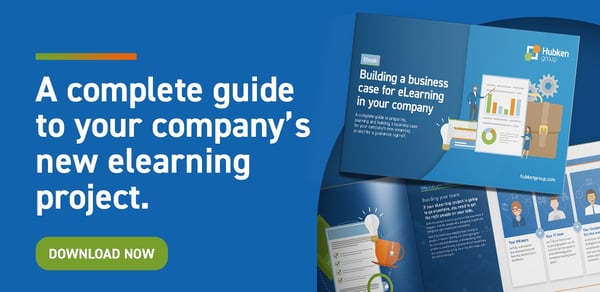 Your teams become more effective
For a long time, businesses have been investing in traditional training methods: classrooms and instructors in day-long courses that take employees away from their work and their comfort zones.
But the truth is that these traditional methods just don't stack up against modern eLearning.
According to the Research Institute of America, eLearning boosts information retention rates by as much as 60% – while traditional training is stuck with retention rates as low as 8%.
In simple terms, that means your employees become more knowledgeable and competent in their jobs. They can be more productive, and they're in a better position to keep your clients and your customers happy.
But it's not just about how much they learn. It's also about how quickly they learn:
A Brandon-Hall study found that, on average, learning through eLearning takes 40-60% less time than learning the same material in a classroom setting.
That means less time spent away from their revenue-generating work. It means your staff can learn everything they need in a shorter time, and get straight back to their important work armed with the information and wisdom they need to succeed.
Looking for the most effective LMS?

There's a lot to think about when you're choosing the best Learning Management System for your company. You can download our free LMS Project Checklist to help you decide – and make sure you've covered every important feature!
So what does it all mean?
If you're trying to bring digital learning into your company, you need to impress the bigwigs.
Everything we've covered here is important to your senior teams. But what really brings it all together is how it affects your company's bottom line, and how you can demonstrate the improved ROI of a move towards digital learning.
And you're in luck – because everything that makes eLearning special has a positive effect on your bottom line.
When companies start to embrace digital learning, they're setting themselves up for:
• Huge annual savings - often as much as 50% of their training costs
• Improved customer loyalty and satisfaction - with teams of employees that become competent and knowledgeable 40% faster (and in the best position to serve your clients successfully)
• A more engaged workforce - with higher productivity, happier staff, and improved levels of job satisfaction.
And what do you get when you add up low costs, happy customers, and engaged staff?
You get a successful company.
We've been helping all sorts of companies see more success through their eLearning programmes for over fifteen years – from the implementation of top-tier software to the training and ongoing support your company needs to get long-term results from their digital learning journeys.
So if you're looking to bring eLearning into your company, send us a message or give us a call – or download our handy Get Started Guide to see exactly what your next steps should be.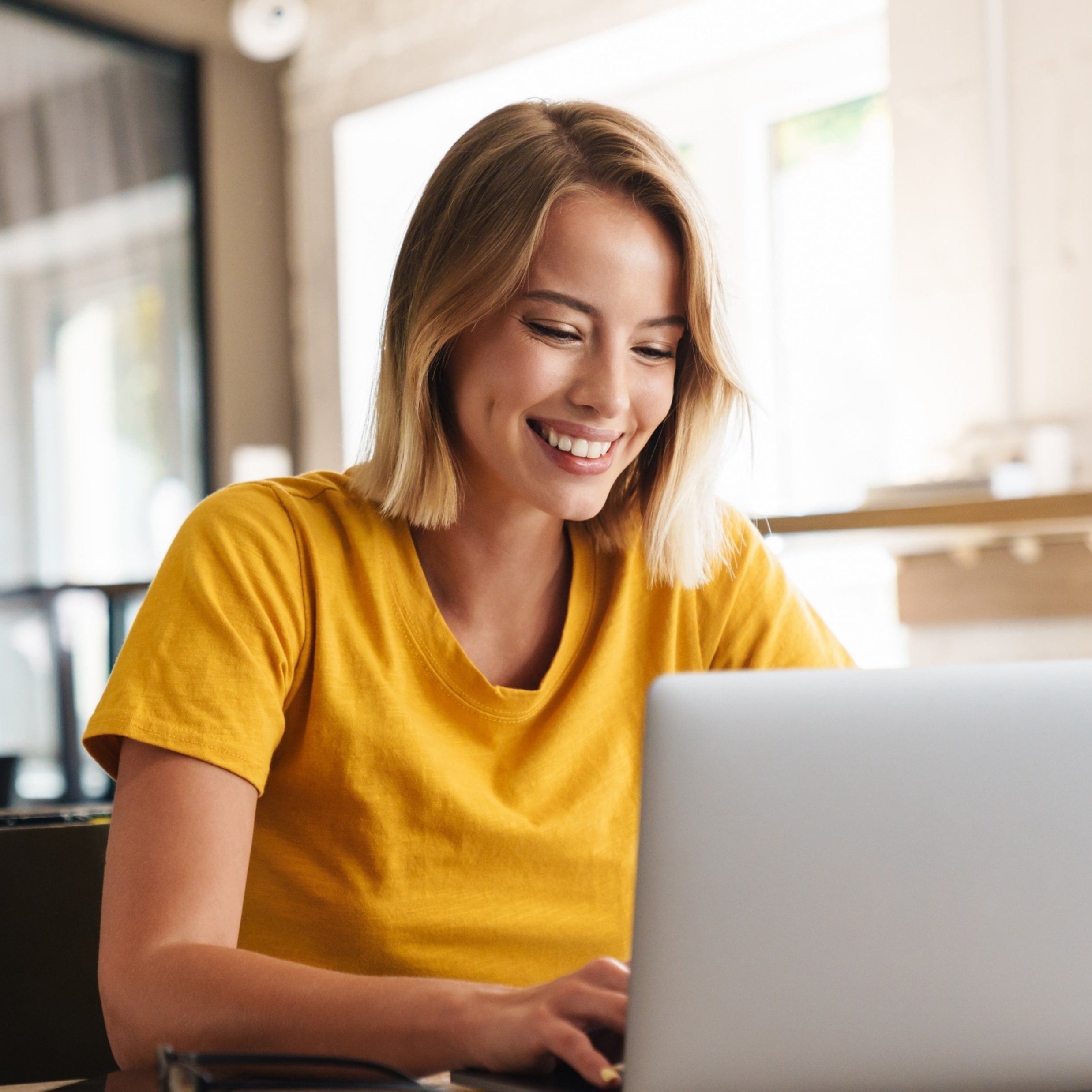 Explore HubkenCore – our unique SaaS LMS offering
Ready to see how our new LMS bundled solution is revolutionising how you purchase an e-learning solution?