Remaining competitive in today's business environment can be challenging. In fact, it's never been more critical for companies to invest in advancing employee knowledge and expanding their skill sets. But finding the time for face to face training can be the tricky part.
As a result, eLearning has earnt its way into the business world as a highly effective alternative to the more traditional learning models of classroom, conferences, seminars and lectures.
And the undeniable upshot is that digital learning saves businesses valuable time, money and energy that they would spend on face to face training.
An LMS (Learning Management System) can be a pivotal point for equipping employees with the knowledge they need to excel in their roles, therefore driving business forward.
Let's look at the plus points:
LMS's are cost-effective and flexible
An online training system cuts back on the shedload of costs that would usually be part and parcel of classroom training. Travel, learning materials, venues, and catering: it all adds up doesn't it?
Training methods can quickly go out of date, so updating and reproducing learning materials is costly and time-consuming. LMSs let you update important materials and lesson plans easily, with no hefty printing costs.
LMS's improve performance
Employees will be searching for opportunities to grow in their careers. eLearning offers a platform for employees to quickly get up to speed on new processes and industry developments.
One of the most-heard complaints about traditional training methods is that they're time-consuming and detract from valuable time that could be spent on important work. With eLearning, employees can log on at any time to avoid conflict with important or time-sensitive tasks.
LMS's allow for personalization
Not every employee learns the same way. In response to this, it makes sense for each individual to control the pace of a course. eLearning allows for consistent material, but with the flexibility of consumption so users can take the course in their own learning style.
However, despite understanding the importance of adopting eLearning into your company, the process is not cut and dry. The capabilities of an LMS system are plentiful, so it's important to make sure you're choosing the best fit for you.
Discover more about what we do and how we provide end-to-end learning solutions that bring real results:
Here's what you need to consider:
1. Cohesive branding
What would happen if your eLearning tool was unbranded? Sure, it would give all the facts, but would it be effective?
Maybe. But not as effective as it could be if you were showcasing your brand in a powerful way. The problem with cold, hard facts is that they are easily forgotten. For eLearning to succeed, the experience needs to nurture behavioural change, not just digesting an encyclopedic volume of facts.
Your LMS needs to be built with brand values in mind, which if done right, will intuitively instil behavioural nuances.
The branding may be subconsciously absorbed by employees, but that doesn't make it less powerful.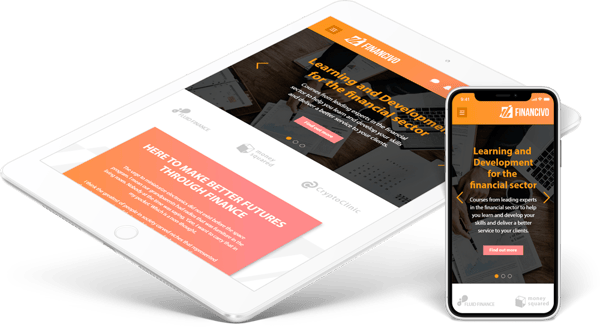 TOP TIP: Choose an eLearning company who has experience with translating brand to an LMS. The company needs to be well-versed in how to engage your learners and create a space that's relevant to them (and your company).
2. Content is always king
Content is going to be the foundation of your LMS. You can have the highest functioning, all-singing and dancing system, but without effective content, it's going to be fruitless.
How effective your content is all boils down to the type of learners. Keep the content highly engaging, bearing in mind that employees will interact with content longer and retain information better if they are enjoying what they're doing.

On this vein, break down the content into bite-size chunks and make it as interactive as possible.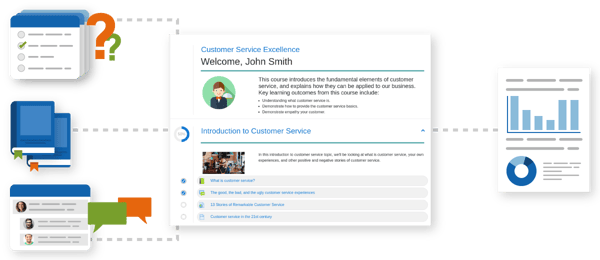 TOP TIP: Make sure to include mixed formats: video, assignments, surveys, quizzes, games or presentations. Choose an LMS provider that will be able to advise you on achieving an optimal content mix for what you want to convey.
A solid eLearning provider will be able to offer integrated, ready-to-go content or custom-built content. For example, How to Moodle customers can choose from thousands of ready-to-go eLearning courses, or we can build it from scratch.
3. The host with the most
Ultimately, when it comes to hosting you have two choices: in-house or with an eLearning provider. A service partner will have established IT departments, 24/7 monitoring and are actually cheaper and less hassle in the long run.
Hosting with your LMS partner means you don't have to worry about the technical stuff and can just focus on your day-to-day work.
TOP TIP: Make sure you choose an LMS provider with airtight security credentials. You want a guarantee that they have enterprise-grade security structure before you sign on the dotted line.
4. Don't be an island
When choosing a partner, make sure the software has the capacity to integrate with other systems and has a flexible, scalable approach.
Integration is a multi-faceted term. But if your partner is consultative, they should be able to talk you through integration so you're not lost in a sea of confusion.
Authentication, single-sign-on and data integration, using standard functionality or with custom, development should be at the top of your wish-list.

Our solutions minimise user login fatigue and join the dots to unify your data so you can relax.

Above all, the adoption of an LMS is to make your life easier, drive business forward and remain competitive.
Want to transform the way your business approaches training and learning? Get in touch or request a call back.

We are transforming the way organisations manage learning and
development. We configure learning solutions that help businesses automate
compliance training, speed up employee inductions, and scale-up face to face
training programs by bringing them online.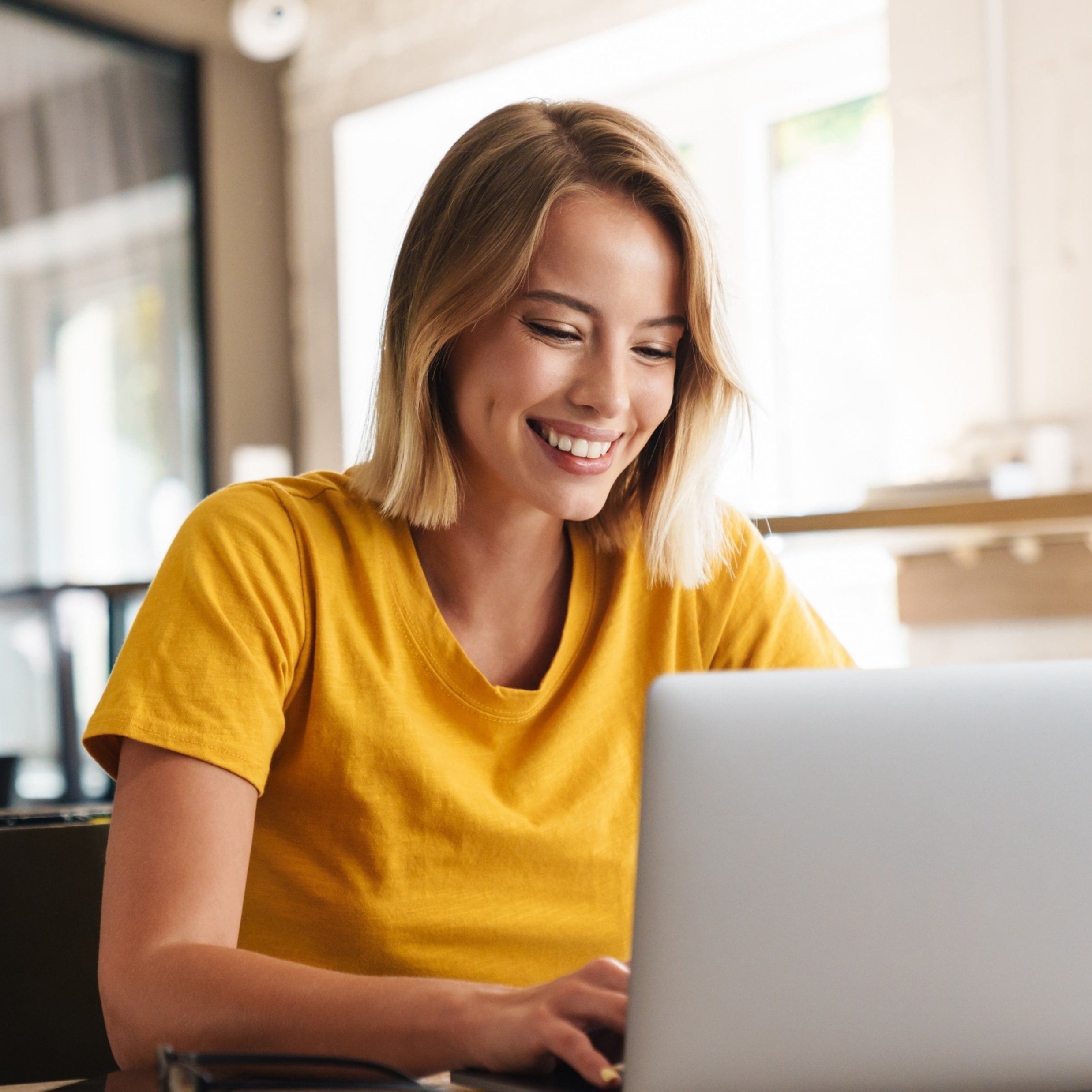 Explore HubkenCore – our unique SaaS LMS offering
Ready to see how our new LMS bundled solution is revolutionising how you purchase an e-learning solution?