The National Council for the Training of Journalists (NCTJ) is a charity that provides the leading training scheme for journalists in the UK.
The NCTJ's world-class education programme not only trains the journalists of the future, it also helps refresh the skills and knowledge of qualified professionals. They offer three main qualification levels to help journalists throughout their journey, from school to career progression.
In a fast-moving and ever-changing multimedia industry, the services the NCTJ delivers are invaluable to aspiring and even veteran journalists. NCTJ alumni include Mark Easton, John Pienaar, Helen Skelton and many more.
Providing this key, high-quality training to thousands of journalists requires a lot of admin and organisation. It was clear that an e-learning platform could streamline and simplify the process but the NCTJ needed a solution that was up to the job. Here's how they made it happen:
The challenge
Before teaming up with Hubken, the NCTJ were using a more manual distribution system to deliver learning content to their students. This involved loading the relevant learning materials onto USB sticks and sending them, with textbooks and other paper-based materials, via post.
It was clear this existing system was no longer sustainable and needed streamlining and automating. Costly and time-consuming, the process was taking precious hours away from staff members who would otherwise be working on other aspects of their roles.
With this in mind, the NCTJ set about looking for a learning management system (LMS) that could help them achieve the following aims:
Save time and money on the distribution of learning materials
Provide a consistent, well-structured and accessible experience for learners
Establish a more collaborative learning space where users could interact with one another
Create an NCTJ branded e-learning platform to ensure familiarity and build trust
Centralise all of the NCTJ training options in one online platform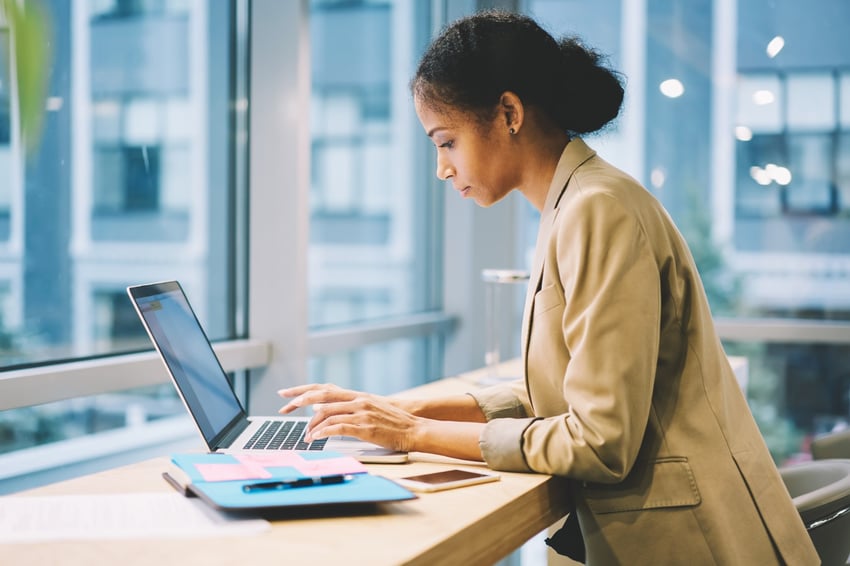 Why the NCTJ chose Hubken



Heading into the research process, the NCTJ knew they wanted an e-learning platform in order to improve their existing training processes. They also knew that some of their reporters and training centres had used Moodle before, so finding a Moodle solution would reduce the change management involved.
They had meetings with Moodle suppliers but the timescales, costs and required inputs from the NCTJ team weren't appealing.
"This was a huge change for the NCTJ. A recognised must-change, but we're a small charity. Our students and tutors are very important to us so we had to be sure we were going with the right system and the right company," said Kathryn Fladgate, Project Manager at the NCTJ.
The NCTJ found that Hubken's Moodle LMS Solution not only included reliable, cloud-based hosting as standard but also unlimited ongoing support for real peace of mind. They also offered a range of optional, value add services such as LMS branding and system training.
"From the start Hubken has been very informative and professional, with a fast response rate. Nothing has been too much, despite a lot of questions being asked," said Kathryn.
She added: "It was the way the relationship had built over the months that made us believe Hubken was the right company to go with. The relationship and friendliness was really important to us."
After analysing their options, the NCTJ chose Hubken's Moodle LMS Solution as the best e-learning platform to help improve their processes – matching the flexible approach of Moodle with the knowledge and dedicated service of an attentive Hubken team.
The solution
With all their online training goals in mind and partnered with Hubken Group, the NCTJ created the Journalism Skills Academy – a Moodle site that brings together all their training offerings, from distance learning materials to entertaining quizzes, all under the single umbrella of an e-learning platform.
Hubken worked with the NCTJ to brand the Journalism Skills Academy with familiarity and engagement in mind, taking design cues from their existing website to ensure an on-brand experience for those used to visiting the NCTJ website.
The Moodle LMS enables the NCTJ to provide improved support for distance learners by assigning them online tutors with whom they can communicate and interact. The tutors themselves are also able to consult with more than one learner at a time, allowing them to improve on their own processes too.
The desire for a collaborative learning environment was satisfied by the introduction of an online forum within each module for the various qualifications that are offered in the Journalism Skills Academy. In these forums, learners can ask each other questions and support the learning of peers. The NCTJ team will monitor these forums to identify any FAQs that they can incorporate into other stages of the learning process.
Finally, Moodle enables the NCTJ to distribute course materials in a more efficient way, both for them as an organisation and for their learners.
Videos and other interactive elements on the Moodle site have replaced the PDF based content, while other course-based functionality such as quizzes, transcribing from recordings and glossary tools for technical modules have improved the user experience for the learners.

The results
The NCTJ recognises that the Journalism Skills Academy Moodle site will be an evolving project but it's already showing results. It does, of course, deliver on the time and cost saving promises compared to the organisation's previous distribution processes, but it also had an added benefit that we at Hubken are always delighted to hear about.
We'll let Sarah Kenny, Marketing and Communications Manager at the NCTJ, explain: "The biggest benefit is to actually have a product we're proud of and can feel confident marketing."
The NCTJ were really pleased with the feedback from early adopters including one learner who said, "I've done a lot of online courses and this is the best one I've ever done".
They are equally pleased with how few changes they had to move their courses online.
With the Moodle LMS, learners can access rich study materials from anywhere at any time enabling NCTJ to better educate the journalists of the future.
Charities are increasingly moving to online learning to improve the learner experience, add value whilst reducing costs and streamline processes. The NCTJ Journalism Skills Academy, supported by Hubken's Moodle LMS Solution, enables the NCTJ to reap those benefits in a fast-moving world.
Ready to see what Hubken's Moodle LMS can do for you?
Hubken Group are renowned Moodle LMS experts, providing everything you need to realise the benefits of the world's most popular Learning Management System (LMS). We take care of all things technical, provide unlimited ongoing support and a range of value-add LMS services.
As leading UK Moodle experts, we help hundreds of organisations to achieve their online learning goals. Drop us a line and we'll be in touch!