We worked with Finch Consulting to create a Moodle branding which reflected their main website design to help increase engagement across their LMS.
What we did:
For Finch Consulting's we worked with them to create a Moodle branding directly based on their main website design, using our Brand It bespoke service.
This Multi Branding service was also applied to allow Finch Consulting to target front page content for their different groups of users. Stylish transition effects on the site were additionally added to the homepage, to add an element of colour and create a unique design for a professional and engaging outcome.
Brand matching: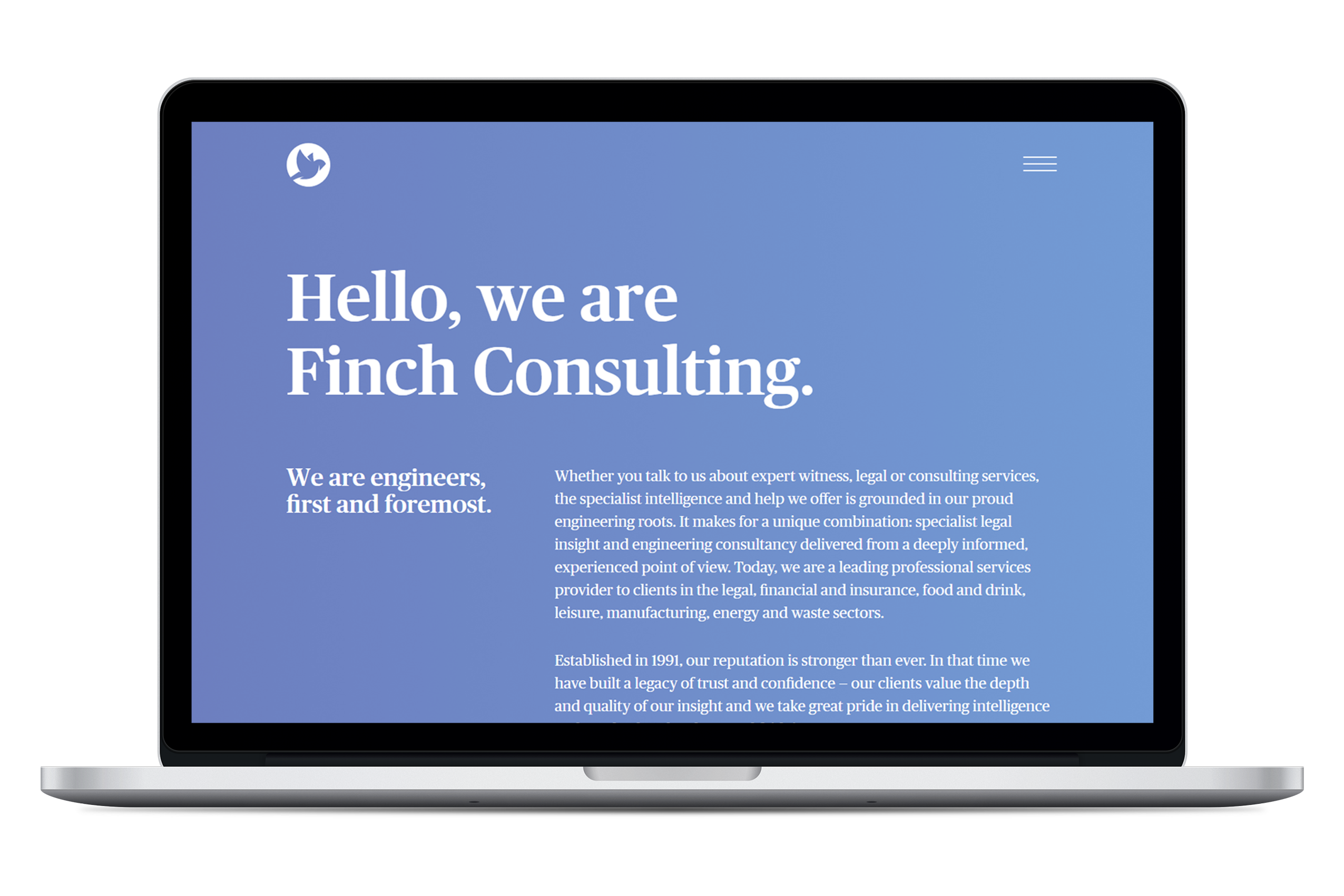 Website

Moodle Site
What they said:
"Our company has a very strong brand and brand image of which we are proud. Following the creation of our Moodle site, we needed to maintain this branding and create a consistent feel throughout. We wanted our main website to integrate seamlessly with our Moodle site. Our learners and colleagues are excited by the prospect and it's capabilities, and it is becoming an important service stream. The ability to present our Moodle site with our consistent branding throughout is a great way to promote it.

We have found them to be excellent from the first call onwards. The design team listened well and understood our needs and responded well to our requirements. As a result we had very minor changes to achieve the end result."
Why we love this branding:
"We love the clear, professional look of this branding that's feature-rich; not only does the Multi Branding give Finch Consulting great flexibility to deliver targeted content and navigation to selected groups of users, but it's packed with customisable features – from the activity tiles and course lists through to the logo and menu. Looks great and works great!"