The World of Learning Conference & Exhibition 2018 is an event focused around eLearning and the various ways you can incorporate it into your organisations training schemes and modules. During our time at the event, we took note of brand-new features which can be offered alongside online learning platforms, as well as ones which will help enhance the education of the learners within learning management systems.
Did you know that there have been 6.5 MILLION learners in the last 4 years who have become part of the eLearning world? This is showing us that learners are preferring a people-centred approach which supports better workplace learning.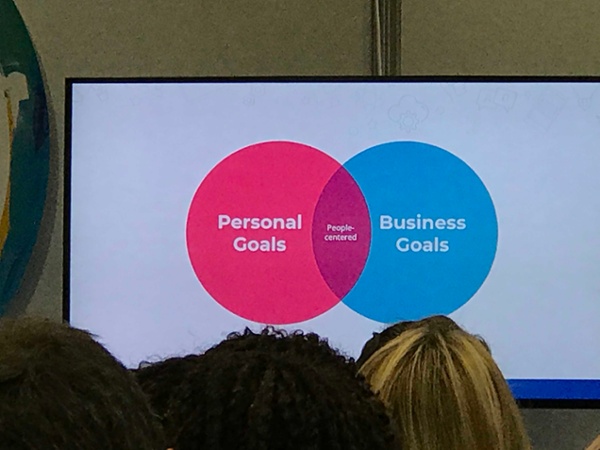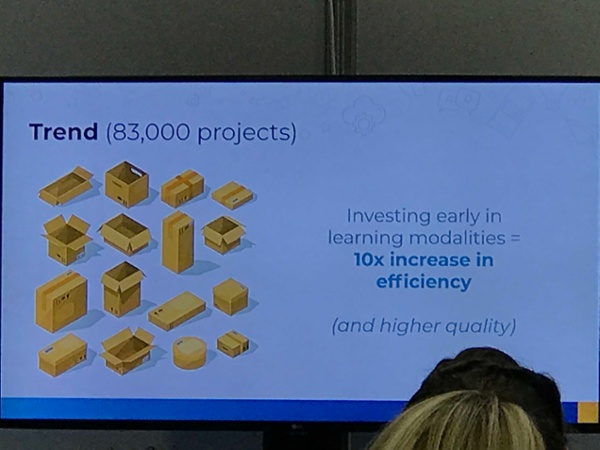 Facts and Stats - Seminar Theatre, Sponsored by Learning Pod
94% of people feel their company is invested in their learning BUT only 15% can access learning directly for their job.

76% of people search the internet for job support, and the term "...for me" has risen by 60% in the last 2 years

70% of people use mobile devices, however only 20% of content is mobile enabled

94% prefer using their screens in portrait, whereas only 6% prefer landscape

Interaction is often best integrated in the middle of the users screen, as this is the area which has more precision

15 minutes is as far as people read or interact with their online learning content

Accessibility is extremely important when designing online learning platforms and content as 1 in 30 people have sight loss, and 1 in 12 men are colour blind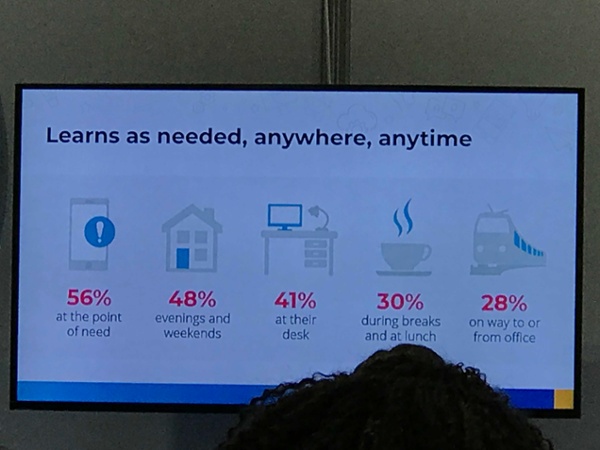 The Mental Well-being Zone - Sponsored by Jigsaw@work
The Mental Well-being Zone was sponsored by Jigsaw@work who were conducting talks surrounding mental well-being within the workplace. They were very helpful in informing us of the warning signs we should be looking out for, and how to approach the conversation with the employee you have concerns about. As well as this, we were given ideas on how to ensure that teams within workplaces are looking after their mental health and techniques which can be used if they are needed, such as the Escape to a Calm Island activity, and to focus on the task in hand.
We felt that they had an excellent approach to learning backed with scientific evidence on how the brain operates when undergoing new tasks and activities.
VR Suite - Sponsored by make[REAL]
When discovering new, innovative ways of making learning even more engaging and interactive, we came across the VR Suite which was sponsored by make[REAL] who were giving free demonstrations and VR activities that help with training within the workplace. Our interactive demo included a meeting with a disgruntled employee whereby we picked options from multiple choice answers to respond with to best calm the situation.

At the end of the activity, we were given an analysis breakdown which showed our percentage of eye contact, our pulse rate and our brain oscillations. These results would later help a person in training develop their skills for the future as well as managers with analytics.
We had a fantastic time at the World of Learning Conference & Exhibition learning about the latest updates, facts, stats and innovations which can help benefit and enhance the eLearning experience of our HowToMoodle clients.