So it's been six months since Moodle 2.7, and there's now a new version available which has added some great new features and a little polish to some existing functionality.
Here are just a few reasons why you should upgrade your Moodle site to 2.8
Gradebook
Having canvassed opinion from the community forums and a select group of experienced users, the Course Gradebook has undergone a makeover for 2.8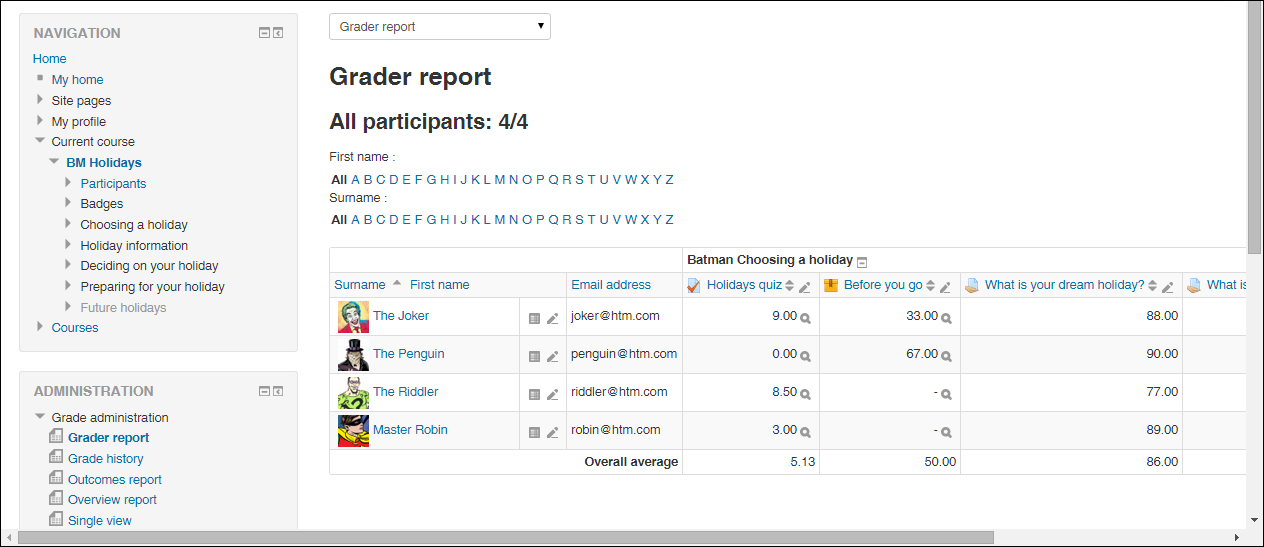 Some of the highlights include:
The Grader report screen has been redesigned to take up the full page and can be easily scrolled to display all information including static student and activity headings when scrolled with larger groups of students.
NEW: Single view report – allows you to view all grades for a single user or a single activity
NEW: Grade history report – allows you to view a full audit trail of any grading of activities within a course
NEW: A Natural weighting method has been introduced to make it easier to calculate the course total
Forums

You can now subscribe easily to individual discussions so just receive emails for the discussions within a forum that you're interested in.
It is also now possible to reply to forum posts directly via email
Quiz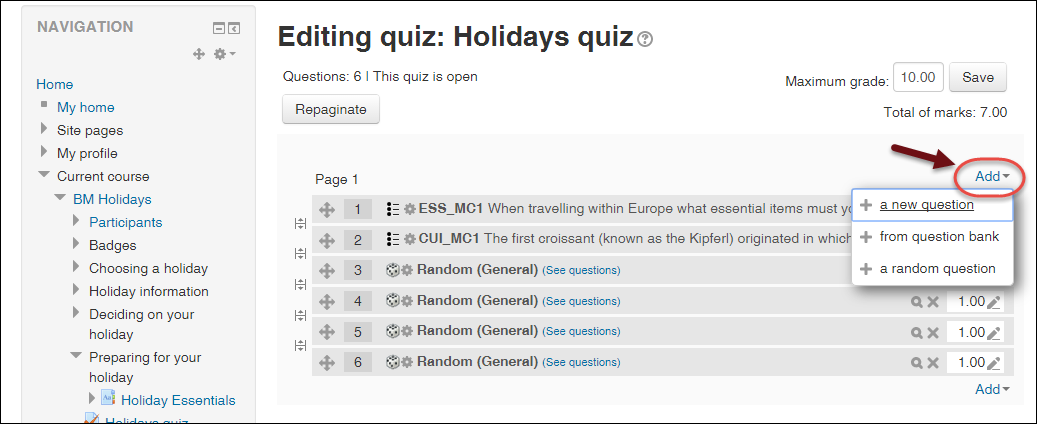 The edit quiz screen has been re-designed and provides a much slicker and intuitive quiz building experience
You can also now easily add/remove page-breaks and drag-and-drop questions to reorder them in your quiz
Event MonitoringMoodle 2.8 now introduces a great way to keep you informed of what is happening on your site!

Through the new Event Monitoring Rules system, teachers and administrators are now able to define and subscribe to rules which will notify them of prescribed user behaviours via email or via the Moodle Mobile App.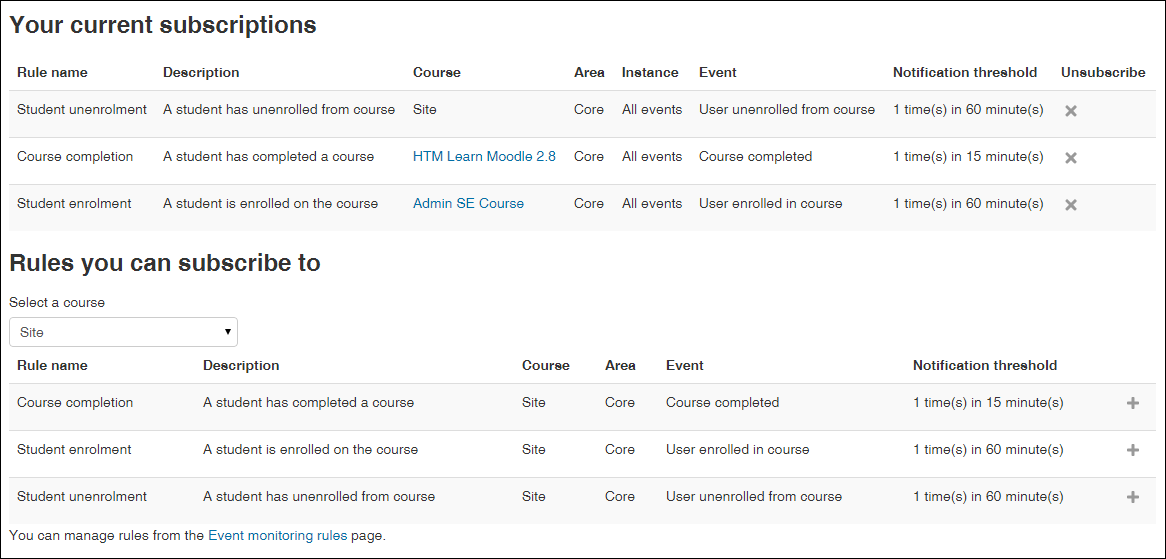 This can be linked to a whole range of site behaviours including enrolling on a course, completing a course or simply creating a new discussion in a forum.
Cohorts
Moodle 2.8 also introduces some improvements to the use of Cohorts.
For Site Administrators, there is a new screen which lists and search all cohorts both at a system and a category level all in one place; here you can also define and create your cohorts via a CSV upload file.
It is also now possible to create a cohort at the same time as uploading users.
And much more …
In addition to the features outlined above, the latest Moodle release also includes:
a new modern-looking user menu allows you to access personal pages quickly
a new autosave feature in the Atto editor, saving any content and allowing it to be restored should a user lose internet connection
the ability for a user to select more than one option as their answer in the Choice activity.
This is just a summary of the new functionality that's now available to you with the latest Moodle release.