International Federation of the Red Cross
Easing the suffering of people in crisis situations.
Supporting the personal and professional development of IFRC workers, even when they're busy working in remote locations
The International Federation of Red Cross and Red Crescent Societies (IFRC) is an independent international humanitarian organisation that acts before, during and after disasters and emergencies to meet and improve the lives of vulnerable people. As an international organisation, they unite the 191 Red Cross and Red Crescent societies, reaching 160 million people every year through their services, development programmes and disaster response.
The implementers
The Reference Center for Disaster Preparedness (CREPD) of the IFRC in America is the implementer of the system. Established as a learning platform, the Virtual Campus of the Americas is a fundamental tool for disaster preparedness of IFRC volunteers; more than thirty-five thousand registrations are on record since its founding.
"Moodle is a simple, dynamic, and user friendly platform. Thanks to Hubken we can continue to develop our work with quality in line with the IFRC Strategy 2030."
Edgardo Barahona, CREPD Coordinator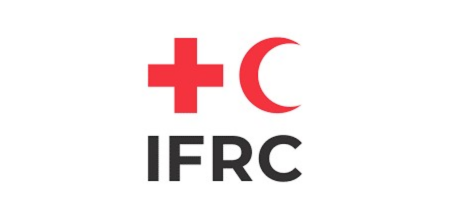 "We are delighted with the work that has been carried out by Hubken. We found them very friendly and extremely knowledgeable, and we have never hesitated to approach them when we needed help. I would be more than happy to recommend them as a preferred e-learning partner."
Margarita Griffith
Commercial Capability Manager
The challenge
The IFRC works to support the education and training of teams of volunteers before, during and after a crisis and as a key part of their long-term development work. With volunteers working all over the world, the only way that they can effectively be trained is by using an online system.
IFRC, Americas Region, was already using Moodle to provide online learning to support its remit to educate and inform its multitude of volunteers operating around the globe. However, the organisation's existing Moodle-based platform lacked stability and the flexibility of some of the advanced features IFRC Americas needed to ensure ease of use and improved tracking and reporting in order to more efficiently manage training and assessments.
Why Hubken
After looking for an expert LMS provider, IFRC, Americas Region, identified Hubken as a partner that would be best placed to help them on their journey. The expert team at Hubken was able to quickly identify exactly what was going to help IFRC make its Moodle LMS succeed. Hubken was able to develop and implement a Moodle solution which could be configured to map more closely to the IFRC internal workflows and more accurately meet the organisation's L&D needs.
"We needed a Moodle Partner that understood how we operate. Hubken has always given us the feeling that anything is possible and always finds the best way to achieve what we need."
Margarita Griffith, Coordinator, Knowledge Sharing, IFRC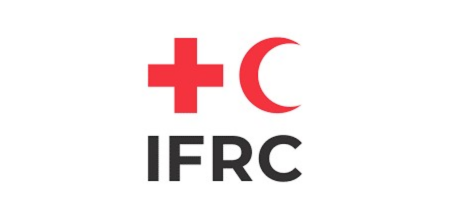 "We would recommend Hubken 100%! We have worked with other Moodle providers in the past and the experience was not optimal. There were always issues with the service being down, and so on. With Hubken, we hardly have any issues. The system is always reliable and that is what we need to have peace of mind."
Margarita Griffith
Coordinator, Knowledge Sharing
The Solution
The IFRC Americas was using a standard Moodle installation to provide training resources to staff. However, the organisation needed to expand its capabilities to increase process automation to save administrative resources in order to support its 2000+ learners. A key element of the project plan was the successful migration of a significant volume of IFRC America's content from its legacy Moodle site to the new Hubken Moodle solution.
Hubken's Moodle solution for IFRC Americas provided an end-to-end service including extraction and migration of the required data, backups, and full testing before going live.
Content Migration
As part of this transition, Hubken updated the charity to the latest version of Moodle, developed a comprehensive, fully hosted, flexible and secure site that allowed IFRC to facilitate volunteer training and configured the LMS to provide personalised learning to a geographically distributed workforce. Most importantly, the new site was much more robust and stable. There have been around 27,000 students who have now accessed the platform since its launch.
With the learning platform up-to-date and operating within Hubken's robust hosting environment, Hubken also worked on improving the learning experience for IFRC's global teams of volunteers.
This included upgrading the design so that the LMS is responsive on all devices and in keeping with IFRC Americas branding. In addition, Hubken's advanced UX design has meant that uptake and engagement from IFRC Americas diverse user base is high. Its user-friendly design has also meant that IFRC Americas has a novice-friendly platform which has virtually eliminated the need for any learner training on how to access, navigate and use the site.
Mobile and offline learning
Moodle's multidevice support and offline access through the Mobile app help ensure universal access, even in under-resourced areas. This is a critical feature because IFRC Americas staff and volunteers operating on the ground in disaster areas don't always have access to the internet to take mandatory training. Having the mobile app enables them to download the mandatory courses, take the training offline and then upload their evaluations when they have access to the internet.
Reporting
Because of the emergency conditions that IFRC volunteers often find themselves operating in, real-time and comprehensive reporting is critical to the organisation. The charity needs to fully understand who has taken the training (for example, disaster preparedness training or first aid training) before the individuals are on site. IFRC Americas Moodle LMS had to have robust course tracking and reporting inherent in the solution, providing the ability to monitor metrics such as time spent on the platform, progress made through courses, final assessments and grades, etc. This type of knowledge is critical because the organisation is training people who need to be capable of going into an emergency situation knowing what needs to be done.
Resource sharing
While this particular Moodle platform is a regional solution, supporting the America's arm of IFRC, it is being accessed on a global level as there are no restrictions on which volunteers can access the learning resources. Moreover, because other regional solutions are Moodle-based, it makes it very easy and cost-effective to share course material with other IFRC regions. This creates synergy across the organisation and empowers the other regions to create their own courses, knowing that this learning can be shared globally.
Want to learn more?
Reach out to Hubken today to learn more about this project or to talk to us about designing a new e-learning programme for your organisation.