LGBT Youth Scotland exists to make Scotland the best place for LGBTI young people to grow up. It's a remit that encompasses two broad roles.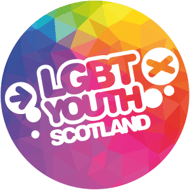 Firstly, they deliver direct support to LGBT young people through youth groups, which provide a safe space to meet new friends, gain support and take part in informal learning on a variety of topics. This is supplemented by one-to-one support, as well as a live chat on their website and email and text support.
Secondly, they deliver training to other organisations across all sectors, as well as specifically to schools, through their LGBT Charter programme. This focuses on training, policies, practice and inclusivity and involves pupils in the processes to create supportive environments for LGBT young people in education.
The challenge
Even before the Covid-19 pandemic, LGBT Youth Scotland were developing a digital programme with the help of JPMorgan Chase's Force for Good.
They wanted to develop an online community in order to reach the more isolated LGBTI young people across Scotland's remote communities, but Covid accelerated their timeline.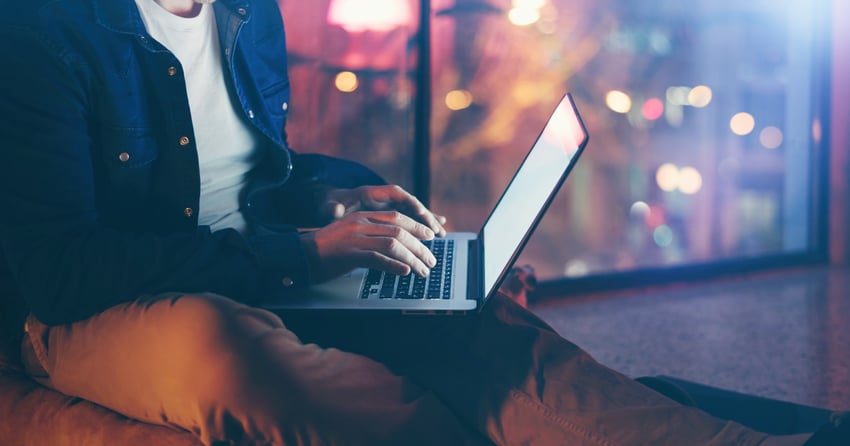 Bringing all of their services online presented many challenges. They had discussions about whether e-learning could ever be equal in value to in-person sessions, and settled on two key goals:
Create an online community space to deliver in-person sessions during the pandemic.

Deliver informal learning online.

They wanted the informal learning, which included things like mental health support and resilience, as well as life and work skills, to be associated with the community space but also accessible at any time. It also needed to work as a means to deliver training to volunteers and LGBT Charter clients.
"Covid meant we had to stop delivering face-to-face training to volunteers, and stop delivering the LGBT Charter programme, so we knew we had to move things online quickly," said Jane Griffin, Head of Partnerships at LGBT Youth Scotland.
The search



Choosing the right system was crucial as other digital tools had been unsuccessful, partly due to them being unfamiliar to LGBT Youth Scotland's service users.
A consultation with service users led them to Moodle, a platform many young people were familiar with having used it throughout their education.
They initially worked with a free version of Moodle on their own server and began to build up their content.
The reality of spending days trying to organise upgrades and fix tech issues meant that, while it had been a useful learning experience, they realised they needed a managed Moodle LMS solution.
LGBT Youth Scotland researched many different providers, looking at numerous factors including cost, support options and package flexibility. As a charity their budgets were understandably tight, but as they had used their own Moodle platform, they knew exactly what their needs were.
"We knew there was going to be value in this system, we knew it would be used across lots of different areas of our work and we needed to have something that's taken care of by the experts," said Jane.
Why LGBT Youth Scotland chose Hubken
Given their key needs – a cost-effective solution with good tech support – Hubken's Moodle LMS solution stood out to LGBT Youth Scotland, who valued the flexibility of the solution and the lack of obligatory add-ons and extra fees.

Other suppliers that the organisation spoke to offered expensive, and often unnecessary, added services, as well as limited support hours. Hubken's solutions included unlimited tech support as standard.
"We've asked Hubken a variety of questions and we've had replies straight away, even to the smallest of queries. The team are really helpful and we've had longer chats about functionality and what we can do. The support has been easy to access and it's been really useful," said Jane.
They also found Hubken's value add services, such as LMS design and branding, to be flexible, which allowed them to do things themselves, with everything else made easy.
The solution
Partnered with Hubken, LGBT Youth Scotland created a Moodle platform split into three sections:
A community space for young people named Pride & Pixels.

A staff and volunteer section.

The LGBT Charter section.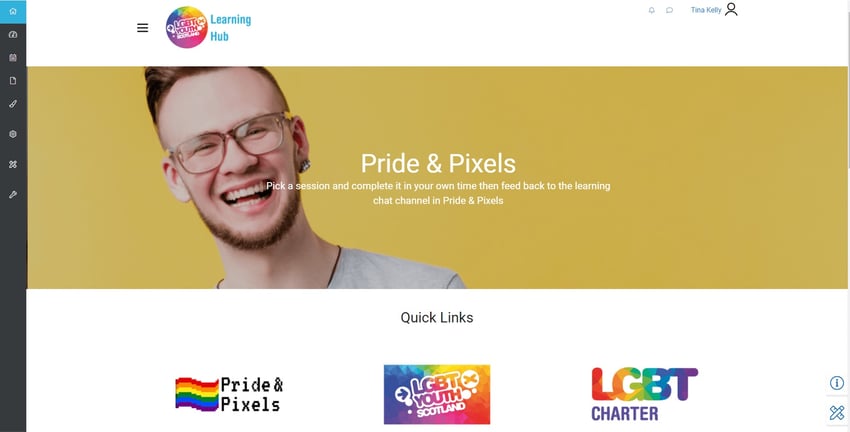 Organised in this way and with Hubken's support, the solution allowed them to:
Bring all their services online.

Transition the volunteer induction process, Youth Work Ready, to modular online learning, including live discussions.

Deliver the LGBT Charter programme online, allowing larger numbers to access the learning whenever suited them.

Partner with Go1 to offer a wide range of learning content for young people.
Create content in line with the familial nature of the charity using techniques such as gamification. Fun content such as quizzes and videos that don't require scoring and testing is one of LGBT Youth Scotland's fundamental principles.

Report on results in order to help secure funding, whether at a national level or even course-level competencies used to build specific learning pathways for individual LGBTI young people.
"It's about impact and the ability to reach more people, which is so important for us, particularly in schools where reaching more teachers makes such a difference," said Jane.
The results
LGBT Youth Scotland's primary focus since launching their LMS services has been training volunteers and delivering their LGBT Charter programme to schools, and they will continue to provide safe spaces online for LGBT young people.
Some of the things they have already achieved include:
Delivering training to 400 people.

Training three cohorts of new volunteers.

Reaching LGBT young people in even the most isolated areas of Scotland.

Training teachers online using the LGBT Charter programme.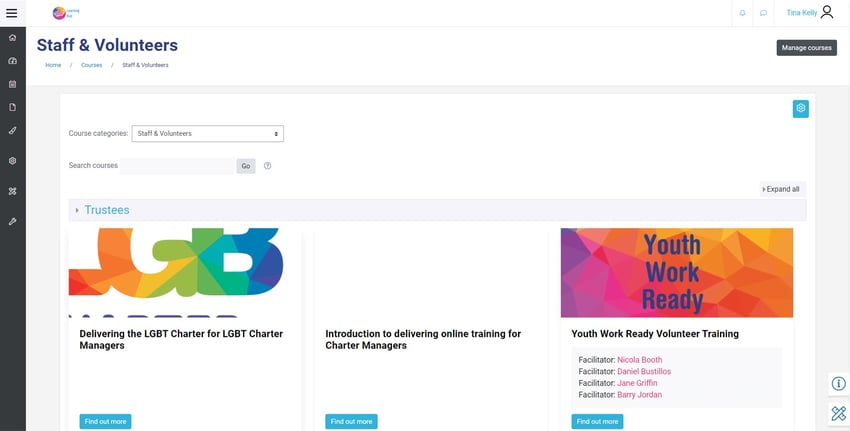 The feedback from all groups has been incredibly positive. The ability for users to learn at their own pace has helped volunteers to retain the knowledge they've gained and for teachers to find sufficient time to access the content in a meaningful way.
Previously volunteers were travelling from all over Scotland for training which, aside from the environmental impacts, meant extra time, money and increased drop-out rates due to those not able to attend.
Moving online has also opened the door to new possibilities for LGBT Youth Scotland, such as a charter programme for larger corporations with small modules to easy deliver learning.

The key however is that LGBT young people across Scotland will always have an online community and support mechanisms they can access thanks to the hard work of the charity.
"The feedback we've had from some young people is that the fact that those services were there and the groups were consistent, even though they were online, gave them that lifeline. We believe it saved lives because of the mental health impacts of lockdown," said Jane.
Ready to see what Hubken's Moodle LMS can do for you?
Hubken Group are renowned Moodle LMS experts, providing everything you need to realise the benefits of the world's most popular Learning Management System (LMS). We take care of all things technical, provide unlimited ongoing support and a range of value-add LMS services.
As leading UK Moodle experts, we help hundreds of organisations to achieve their online learning goals. Drop us a line and we'll be in touch!