Holland & Barrett is one of the world's leading health and wellness retailers, with over 1,000 stores spanning 16 countries all over the globe.
They are highly committed to providing their colleagues with comprehensive training, giving them the knowledge and confidence to provide the best advice to customers.
Their 'Qualified to Advise' training programme for in-store colleagues ensures they can provide customers with clear, concise and up-to-date information to make informed decisions about the nutritional supplements they use.
Delivering high quality training to thousands of colleagues across so many retail locations requires an e-learning platform that's up to the job.
Here's how Holland & Barrett made that reality:
The challenge
Before teaming up with us at Hubken, Holland & Barrett were already using a bespoke built e-learning system – used by them alone. Despite being tailor made though it had become outdated and was no longer fit for purpose.
The old LMS was essentially a repository of files and documents – a system with no effective reporting functions, where their admin teams were spending 8 working days of each month on manually processing their reports.
And to top it all off, it had proven to be a costly platform – despite the missing functionality.
With plans to continue their highly successful international expansion, Holland & Barrett needed a modern learning solution that could help them to:
Get the insights and advanced reporting they need to analyse their training progress, so they can keep improving and refining their learning
Deliver their award-shortlisted 'Qualified to Advise (QTA)' training programme to colleagues across the country
Hit their LMS launch deadline in a short timeframe
And reduce their spending on training – especially as they continue to expand internationally.
The search for a better LMS
With so many different audiences and different levels of training across a huge international network of stores and colleagues, Holland & Barrett is a company that takes their L&D seriously.
And that's a quality that comes through in their research:

They began with an extensive checklist of every feature and requirement they needed from their new LMS – a checklist that grew to over 120 different points and used that checklist to compare almost 30 different e-learning platforms and a range of different LMS suppliers.
"We were very thorough in the way we analysed the market for a new LMS," said Robert Sidley, Head of Training, Content and Quality at Holland & Barrett.
"We could have just found three solutions and picked the best. But to prove the value of what we wanted beforehand – it was definitely time well-spent."
Why Hubken?
Sourcing a solution that delivered the power and flexibility that Holland & Barrett were looking for meant looking at a variety of different systems including off-the-self 'closed source' solutions as well as the managed open-source solutions provided by Hubken Group.
If Holland & Barrett had chosen an off-the-shelf learning solution, they would have been faced with a basic cost of around £120k (with additional development costs on top of that) and a longer implementation lead-time.
With a Hubken Totara Learn Solution, they were able to get all of the core functionality they needed, plus the extra flexibility that Totara allows – all for a fraction of the cost of an off-the-shelf product.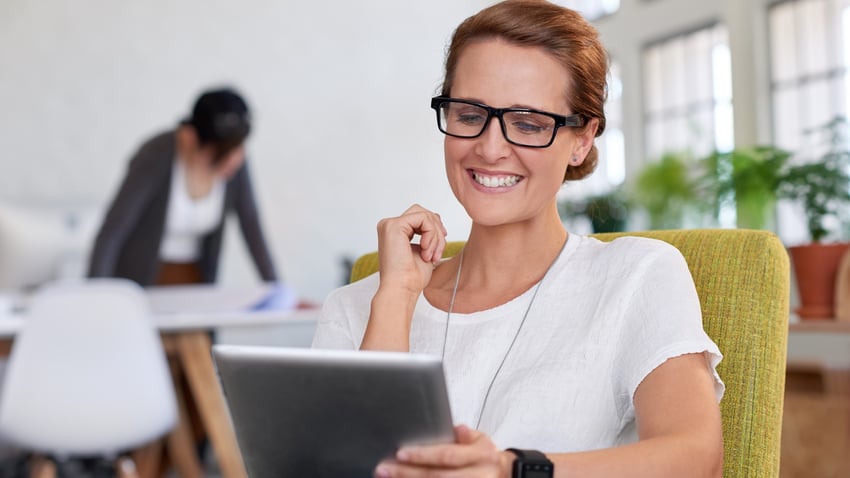 Some LMS providers offered only short-term or no ongoing support and did not offer essential services such as LMS site hosting and support.
Holland & Barrett wanted the assurance that comes with ongoing technical support to keep their L&D programmes online and running smoothly.
After a thorough analysis of the options, Holland & Barrett chose Hubken's Totara Learn Solution as the best path forward – matching the flexible approach of Totara with the high-level expertise and dedicated service of an experienced and attentive team.
There was another deciding factor:
"I'd worked with the team at Hubken before in a previous job," said Robert.
"They were a known quantity, so I knew what the process was, and I was happy with it. People tend to go with what they know and trust – Hubken was a known and respected brand where I'd had a positive experience."
The solution
With a carefully considered decision in place, Holland & Barrett were ready to start the next stage of their e-learning journey.
They needed their new Totara Learn solution to be up and running in time for the new year – to ensure a seamless migration, and to make sure their teams had enough time to populate their new system with their specialised learning content before their intended launch in January 2020.
And the result?
With Hubken by their side, Holland & Barrett had a new LMS ready in just 6 weeks.
But when they started to put their new platform into practice, they discovered a whole host of additional benefits.
(Totara Learn Dashboard)
With a flexible Totara Learn solution, Holland & Barrett were able to:
Use advanced statistics to analyse the answers to their tests and assessments – helping them to identify and improve the under-performing parts of their training
Reduce their reliance on physical training locations – instead training their colleagues online through in-store video conferencing
Give their colleagues a quick and easy way to access important information from home – a crucial feature during the Covid-19 lockdown that went beyond the intended use of Totara as an e-learning platform

Save money on the learning content they were previously buying

Delivering a full performance review process across the entire business
"We found that the tools we didn't expect to use actually became some of the most popular ways of delivering training," said Robert.
"Hubken's web conferencing features worked wonders, for example. Because it's all browser-based, we could use it on the store computers. That meant the regional training managers didn't have to travel, saving them time and saving the business money."
The results
Holland & Barrett went live with their new system in January 2020.
And they're already seeing the massive benefits of a flexible, open-source system:
Their colleague's knowledge retention rates have

jumped up by 20%

(from 53% to 73%)
Their managers and teams are saving valuable time with remote learning and video conferencing
They are

saving £90k per year

– simply by switching to a Hubken Totara Learn Solution
(Totara Learn Reporting)
And better yet: they're seeing early indicators that their new learning system is already helping support their in-store service levels.
If one of their stores starts to see a dip in knowledge scores, they can use Totara to adapt their learning content to react to the changes, and track the relevant KPIs to make sure their training is having a measurable, real-world effect
There was another deciding factor:
"With Totara, we've been able to target training features and monitor what's going on with the statistics," said Robert.

"We're now able to compare our knowledge retention scores to the store's KPIs. And in stores that are passing the quizzes and getting high retention scores, we're seeing an increase in items per basket of nearly 10%."
What's next for learning and training at Holland & Barrett?
Hubken's Totara Learn Solution has helped to launch Holland & Barrett into a whole new way of training – with deep data analysis to focus and fuel their efforts.
But these early successes with a new learning platform are just the beginning:
They are continuing their successful international expansion into overseas markets, with plans to delegate their e-learning management for each individual region – while still keeping valuable Head Office oversight.
They're aiming to become more responsive to individuals – a strategy that's perfectly accommodated by Totara Learn. By creating content that caters specifically to the needs of individual stores and individual colleagues, they'll be able to pinpoint the gaps in their training to ensure the highest return on every new piece of content.



(Totara Learn Course Catalogue)
And they're now gearing up to start making the most out of the latest new tech in e-learning:
That means a renewed push towards mobile learning and app-based training – following their learners to the devices and formats they're already favouring (a trend of training colleagues online through mobile devices that's only been further amplified by the Covid-19 lockdown).
But it also means turning to new ways of curating and recommending content. With the tools behind Totara's Engage LXP at the ready, Holland & Barrett will be able to use machine-learning to shape and deliver an automated feed of relevant content to their colleagues for their online training – with the potential for user-generated learning content created by the teams themselves.
So, what advice does Robert have for other businesses looking to take the next step in their e-learning journey?
"If you're planning an implementation, have the end in mind and work backwards – because working backwards creates your plan. But don't rush it: create a timeline and then add a couple of weeks to it, so you have time to get things perfectly customised."

Ready to see what a Hubken Totara solution can do for you?
We've helped all kinds of businesses in the retail sector get up and running with a smooth transition into a flexible new LMS – from top national chains to dozens of smaller companies and individual SMEs.
"We saved £90k compared to an off-the-shelf alternative, and we now have more functionality and flexibility than before," said Robert.
"Hubken's Totara Solution is worth its weight in gold."
So if you're looking to follow the success of Holland & Barrett – by reducing your costs, improving your training performance, and empowering your colleagues with a modern LMS – give us a call and we'll show you everything we can do.