Electra Learning are a leading software change and learning management business based in Aberdeen, Scotland and Calgary in Canada.

True experts in their field, Electra specialise in supporting major players in the energy industry such as Harbour Energy by providing both in-house change management expertise and Learning Management System (LMS) technology, enabling their clients to achieve their learning and development objectives through e-learning.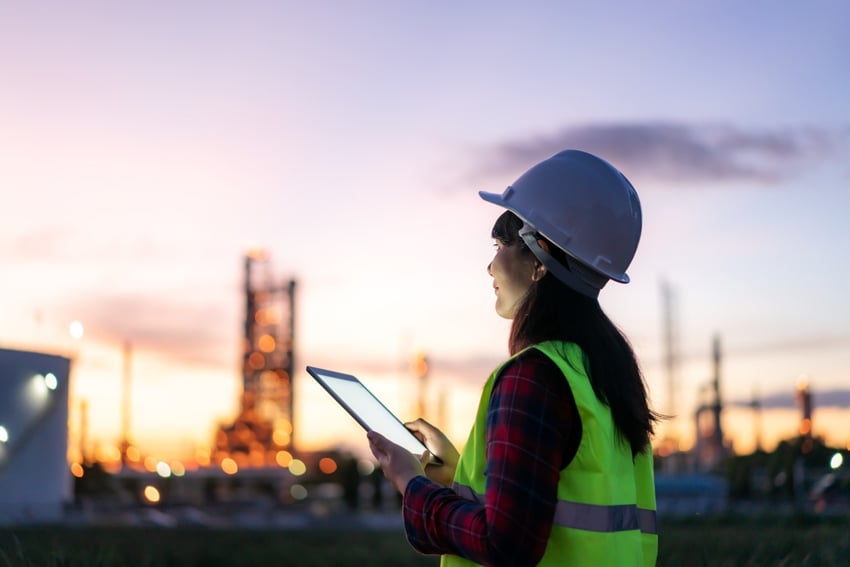 The challenge
Five years ago, before Electra were using an LMS, Electra produced training content for deployment in their clients, own (often outdated) in-house systems where learners simply had basic access to training.
However, Electra recognized the opportunity to take the way they support their clients to another level by enabling them to:
Efficiently distribute the right training to the right audiences at the right time

Accurately track learner engagement and training outcomes

Offer interactive elements e.g., to obtain learner feedback on course content


Easily adapt and improve existing learning content.
The search for a better LMS

In looking for a more flexible and cost-effective alternative, Electra drew up a wish list of things they wanted from a new LMS and from the company that supplied it:
A friendly, amenable attitude – a supplier they felt comfortable working with and were agile enough to be able to provide technical and developmental support quickly.


Greater flexibility – a platform that allowed Electra's clients to make it their own e.g., being able to apply their own branding.



Scalability – the ability to cost effectively grow the number of users as clients like Total underwent rapid expansion.


No lock-in – not wanting to be tied into a 3-year contract, they wanted a shorter-term agreement in case things didn't work out.


Future proofing – an LMS solution that would make any move to another platform in future easy.


Cost-effectiveness – they were looking to save a substantial amount vs the costly proprietary solution without losing key functionality.

Why Electra Learning chose Hubken
Electra Learning have a three core values based around quality, teamwork and passion.
They were looking for a supplier that embodied the same values and Hubken immediately stood out:
"Right from the first conversation with Hubken it was clear they shared our belief that the best working relationships are based on friendliness and rapport. They were likeable and listened with genuine interest to our story and our goals." said Austin McKenzie, eLearning Delivery Manager.
But did Hubken know their stuff?
Electra's commitment to give their clients an unrivalled e-learning support service meant they wanted to work with e-learning system experts who could provide quick answers and reliable support.
"Hubken not only demonstrated a wealth of knowledge but they were highly responsive, ensuring that we got fast and informed answers to the many questions we threw at them. Having decided that Totara Learn was the right e-learning platform for us we were also reassured that they were Totara Platinum Alliance Partners." remarked Austin.
The belief Hubken were the right supplier was then reinforced further. "Hubken were also able to offer us unlimited support as standard, reliable site hosting and a range of additional services such as site branding. They did not try to tie us in to an overly long contract and last, but not least, they were able to deliver a solution at a fraction of the price of the proprietary LMS we had been using."
The solution
Totara Learn from Hubken Group provided the winning solution. Totara is a leading modern enterprise grade LMS and Electra have been able to support clients like TAQA using its rich array of functionality.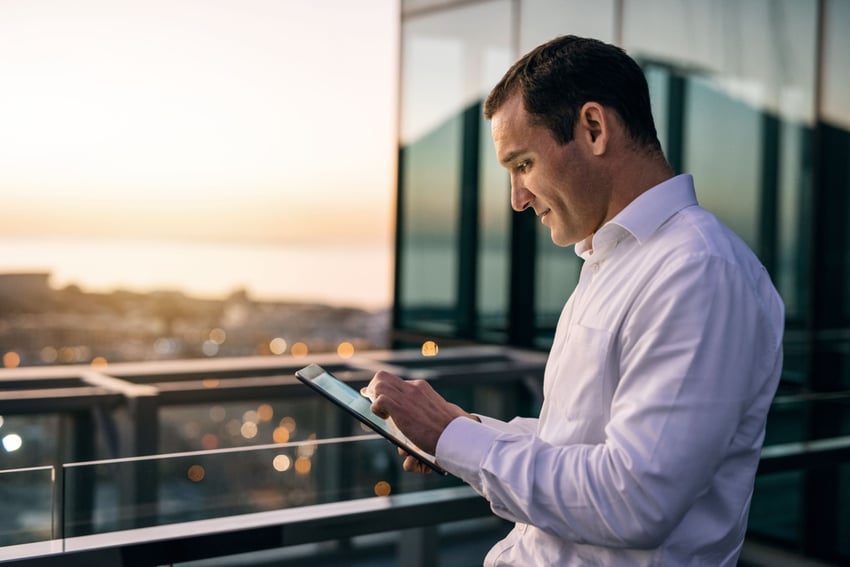 10 benefits of Hubken's Totara Learn Solution for Electra Learning:
Learning automation – new users can smoothly self-register for automatic enrolment into the correct learning journeys for them, removing a whole layer of manual administration and creating a seamless learning experience for users.


Content creation – Electra have used Totara Learn's course builder capability to create new and engaging content as well as uploading content in the industry standard SCORM format.


Client branding – with Hubken's LMS branding service Electra are able to apply their client's branding to their LMS, providing learners with a familiar, engaging learning experience.


Scalability – usage of the site has grown rapidly from 3000 users to 10,000. Hubken were able to quickly accommodate this ensuring Electra's clients were on the most cost-effective user banding.


Video conferencing – Electra are able to facilitate live, tutor-led seminars, which became even more important when the Covid pandemic caused a rapid increase in remote working.


Event booking – this function has been a huge timesaver, enabling Harbour Energy for example to rapidly book in 1500 virtual session at convenient times quickly. Something that would have otherwise been an administrative nightmare!


Learning recertifications – Electra's clients in the energy sector routinely require their employees to demonstrate up-to-date knowledge and compliance in their specialist fields. Totara Learn enables Electra to automate this process to ensure recertification is managed with minimal administration input.


Knowledge assessment – Using competency frameworks learner journeys were set-up so that users themselves, in conjunction with the quiz function, can now assess their own knowledge and easily identify the courses they need to focus on to achieve competence.


Feedback – it's not only learners who can now be assessed. Learners are asked to provide feedback on course content itself allowing Electra to assess how their learning content is being received and to make ongoing improvements.


Centralised reporting – imagine the complexity of administering onboarding training for rapidly growing company like Harbour Energy for example. Totara Learn makes this simple with system administrators now able to access the information they need quickly and efficiently.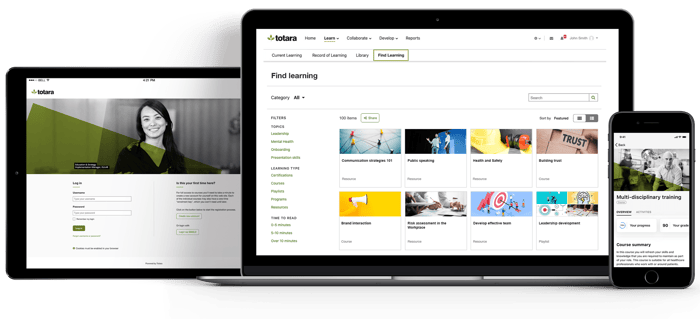 "Perhaps the biggest benefits of working with Hubken is that when I call them, I speak with a friendly expert. They offer advice, aren't afraid of telling us if we're on the wrong track and have a speedy, can-do attitude. They have become invaluable in helping Electra to provide our clients with the very best learning solutions." commented Austin
The results
Even through it is still relatively early days in Electra's journey with their Totara Learn LMS they already have plenty of data and results at their finger-tips for the Harbour Energy LMS:
System Measures:
74
active courses on system.
3,678

active users on system.
766

average monthly users in last year.
20,671

course completions across entire system.
1,265

virtual seminar sessions created with Booking System to date - consisting of group sessions, 1 to 1's and webinars.
624

individual 1 to 1 sessions with Pension advisors created using Booking System.
30

different courses / training programmes delivered via Booking System to date.
374

Office 365 training sessions delivered via Booking System to date.
2,808

attendees to sessions managed with Booking System to date.
Want to find out what kind of benefits an LMS project could have for your business?
Fill out our contact form and one of our e-learning specialists will get back to you to understand your goals and explore how we can help. 94% of our clients express happiness with our service.