We are excited to announce that we have recently achieved Gold partnership for Totara.
The Gold status acknowledges HowToMoodle's expertise and knowledge of Totara LMS, and is awarded to Totara partners who have achieved strong sales and support of Totara clients.
Since the start of our partnership in 2015, we have helped many clients discover the benefits of the open source platform. With Totara LMS being an evolution of Moodle, we have had the significant advantage of building on our strong experience in working with the Moodle platform for the past 12 years. This has enabled us to seamlessly integrate Totara LMS services into our client solutions. Our clients love the additional functionality in Totara LMS, from flexible graphical reporting and automated programmes and re-certifications to the ability to map to an organisation's role, competencies and goal structures.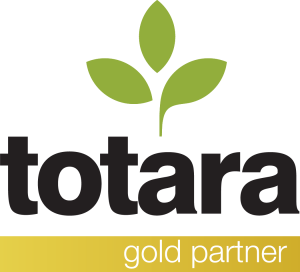 Andy Kirk, EMEA Channel Partner Manager at Totara comments on HowToMoodle's new partner status;
"HowToMoodle is a valuable Totara Partner, with a real passion for and understanding of what Totara Learning is trying to achieve. Their events and marketing activity has helped put Totara in the forefront of discussions with their clients. Achieving Gold status is well-deserved and confirms their experience in providing professional Totara services to multiple customers, large and small. Next stop will be Platinum Status as they continue to introduce new organisations to the benefits of Totara products."
Ray Lawrence, HowToMoodle's Managing Director, adds;
"We are delighted with this achievement. We pride ourselves on delivering a unique, personalised service in which we can help clients objectively evaluate the best platform for their needs. We look forward to continuing to help our clients with their Moodle and Totara LMS requirements."