Parkinson's UK
Parkinson's UK is a research and support charity with more than 400 employees and over 3,000 volunteers.
Parkinson's UK's Moodle Migration a Resounding Success
Major UK charity Parkinson's UK aims to improve Parkinson's services; access to support, information, and treatments to help people live better with Parkinson's; and to find a cure. Funded and facilitated by Parkinson's UK, the Parkinson's Excellence Network is working to transform health and care services for people with Parkinson's across the UK by providing education programmes for all levels of staff from all professional backgrounds, to improve care for people with Parkinson's.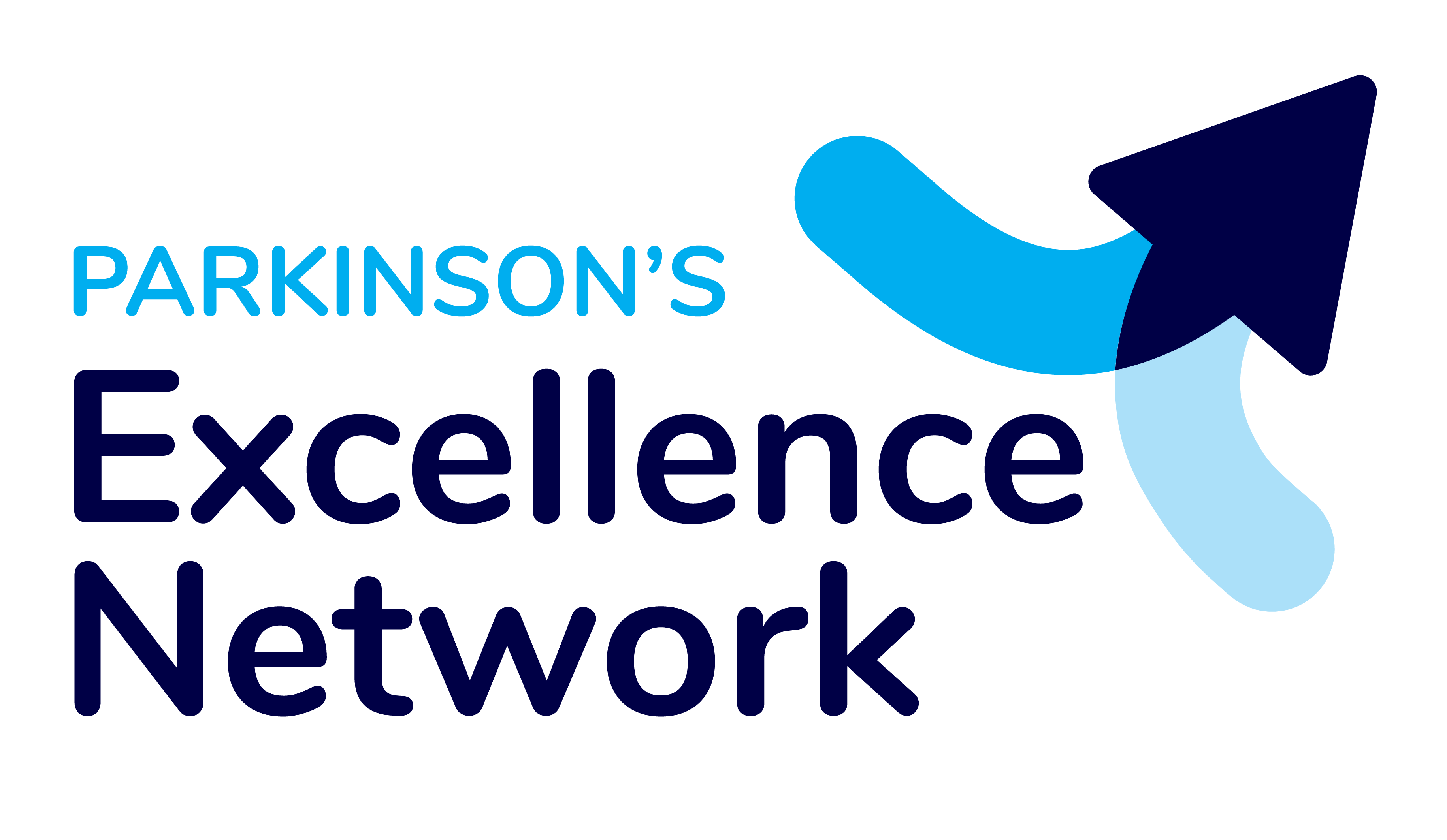 "We were looking for a more sustainable way to deliver education than the traditional face-to-face model we were using. After undertaking some Moodle training with Hubken, I knew they were the partner I needed to work with."
Claire Hewitt
Education Manager
The challenge
The Parkinson's Excellence Network was using a standard Moodle installation to provide training resources; however, growth in their services meant the organisation needed to expand its user numbers and explore capabilities to increase process automation to save administrative resources. With their previous Moodle supplier no longer able to support the organisation and its growth, the Parkinson's Excellence Network was forced to look for a new Moodle provider to host and support its existing Moodle LMS. This gave the Parkinson's Excellence Network Education team a good opportunity to review their current service and focus on what was important moving forward.
In particular, the new Moodle provider needed to:
Have a rounded hosting and support package that was cost-effective.




Have the necessary accredited security credentials to ensure all their data was safe.





Have the necessary infrastructure to support the projected growth of the Parkinson's Excellence Network education, both in the number of users and the number of courses being offered.
Why Hubken
Having implemented Moodle at numerous charities, Hubken knew exactly what was needed for a smooth Moodle LMS migration of the Parkinson's Excellence Network's existing LMS and data onto the new learning platform.
Robust and secure hosting
As a charity that deals with the NHS and other healthcare providers, data security and platform stability were key factors for the Parkinson's Excellence Network team in selecting the right Moodle Provider to partner with for this project.
Hubken hosted the new Moodle on our UK-based Data Centre which is fully compliant with UK and NHS security requirements and provides enterprise-grade security and availability.
Training and support
As an integral part of the implementation process, Hubken delivered a bespoke and comprehensive training programme to up-skill the Parkinson's Excellence Network users on administration, management, and content creation.
Tracy Burrell, Virtual Learning Designer and System Co-Ordinator at the Parkinson's Excellence Network, said, "We like the tiered structure that Hubken provides, giving us the room to grow as our user base increases. We also liked the ability to be able to raise trackable support tickets and know that there is an extremely helpful team of people at Hubken to deal with any support issues.
"On a very practical level, we also like that you provide regular software upgrades as standard. And your cautious approach of waiting for the first bug-fix release after a major release by Moodle before implementing the upgrade is very welcome. Between your own testing and research into possible issues, and the provision of a sandbox for us to test and get to grips with changes that we'd need to let our users know about/document, gives us greater confidence in upgrading our platform."
Hubken continues to proactively monitor the platform's usage, engagement, and impact to offer regular strategic input on improving the platform. Parkinson's UK benefits from having a dedicated Account Manager, who has established a regular 'touch-base' schedule that keeps the team in the loop regarding exciting upcoming changes and enables them to feed back on any issues they might have with the system.
UX-focused design
To ensure high uptake and engagement from their diverse user base, the Parkinson's Excellence Network required a novice-friendly platform which would reduce the need for unnecessary training.
Hubken has invested heavily in improving the standard Moodle UX, designed using core UXD principles, to create an intuitive and accessible interface. The UX-enhanced platform means the Parkinson's Excellence Network's learners benefit from an easier, simpler, and more intuitive User Interface, while the charity itself gets more comprehensive branding customisation options.
As the theme is so important to the overall look of the site, the Parkinson's Excellence Network was particularly pleased with the provision by Hubken of a theme that features the right level of customisation and has been thoroughly tested to ensure that it works for each upgrade – important for continuous brand recognition.
The Parkinson's Excellence Network is extremely happy with its Moodle LMS and is looking forward to some of the changes that are coming as part of its Moodle 4.1 upgrade, including being able to take advantage of column styling for text in areas of the home page and improvements in reporting.
Overall, the Parkinson's Excellence Network is very pleased with the success of its Moodle LMS transition. The new LMS platform offers a huge opportunity to engage with learners, provide quality content, and offer education and support to career-critical external health and care professions learners.
The results: a resounding success
1.5K to 4.5K
Increase in the number of active learners since the launch of the new LMS
99%
Learners rating training as good or excellent
1,429
Number of Jan-June 2023 signups to courses on Knowing Parkinson's Moodle LMS
The implementation of the new Moodle LMS transformed the Parkinson's Excellence Network's education offer. It has reduced administration time and improved learner experience. Since implementing the new LMS, Excellence Network learners have passed on glowing feedback, reporting an improvement in ease-of-use compared with the previous system, notably when:
Booking training




Completing e-learning courses





Monitoring personal compliance



Typical comments from learners included:
"I found it very informative, and the online classroom was very simple and easy to navigate."
"This course has been fantastic. I sometimes struggle with online training; however, the mixture of videos, case studies and presentations has kept me engaged throughout."
Because the primary focus of the LMS is to help improve the knowledge and understanding of Parkinson's to health and care professionals which then leads to them improving their care and practice, the Parkinson's Excellence Network is particularly pleased that 99-100% of learners state that they will change their practice following training they did through the Moodle LMS.
Moving forward, the scalability of the Learning Hub means that the Parkinson's Excellence Network will be able to easily cope with an ever-increasing number of users – an important feature as the charity looks to expand its audience numbers by working more closely with NHS England over the coming months.
"We have been so pleased with the benefits that Hubken and their Moodle LMS have brought us, particularly in terms of improving our users' experience, which was our primary objective in implementing the system."
Claire Hewitt, Education Manager

"It's a dream team combination. As an accredited Moodle provider in the UK, Hubken has the inside track on issues and future improvements straight from the horse's mouth."
Tracy Burrell
Virtual Learning Designer and System Co-Ordinator
Transform your learning
If you want to discuss your next learning technologies project with us, get in touch. We'd love to hear from you.