As mentioned in our first Moodle 4.0 preview blog, the new version of Moodle is putting a big emphasis on improved user experience.
A key part of this is the updated structure of the course page, which will make it easier to use for both learners and administrators.
Here's what you need to know about the changes:
The ability to quickly view courses
Users will have a new 'My Courses' page dedicated to allowing at-a-glance viewing of courses and completion details for those courses.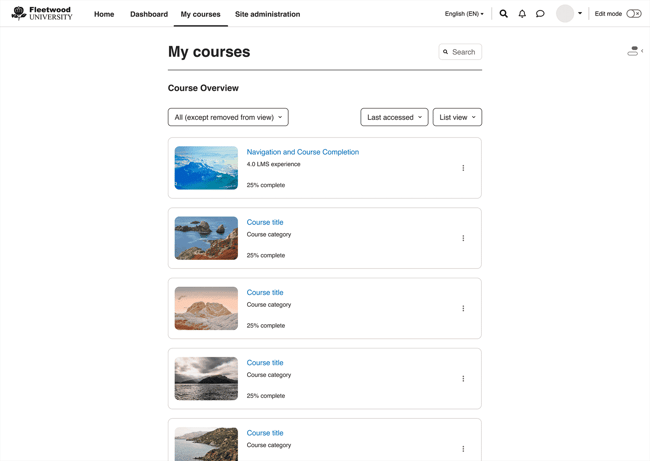 A new Course Index to help find resources
In Moodle 4.0, the course page will see a new addition – a Course Index. This will make finding resources and activities easier for learners and administrators alike.
The Course Index will function as a collapsible / expandable tool, reducing the need to scroll through the course. As a result, understanding course structure and progression will be simpler, and access to activities within a course will be easier too.
For administrators, the ability to drag and move activities and sections around within a course will be a nice quality of life upgrade too.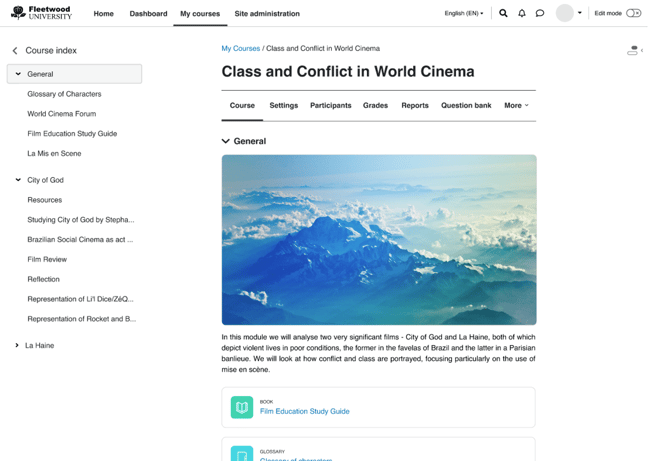 Updated look for activity icons
Another change to look forward to is a refreshed design for activity icons in Moodle. They will be cleaner and more colourful in order to offer better visual reference points for different activity types.
Other improvements to the course page include:
The option for administrators to insert new sections with a single click when editing, removing the need to wait for pages to reload or select the number of sections to add

A redesign of the interface for moving activities, adding simplified descriptions to make identifying the right destination for activities simpler and quicker

An enhancement of student activity completion to include extensive information about an activity and its necessary criteria for completion, all contained within a handy activity card
Talk to a Hubken LMS specialist about creating an engaging learning platform for your organisation.