Choose the best LMS platform with Hubken Group for a superior learning experience
Our exceptional in-house support team and award-winning UK LMS platforms are built to empower organisations from all sectors to supercharge their learning programmes and achieve impressive results
Transform your e-learning with our #1 best LMS platforms

Join the thousands of users who access our learning platforms every day - anytime, anywhere, on any device - for the very best LMS experience.
As specialist LMS providers hosting open-source e-learning platforms since 2004, we know all there is to know about learning management systems. With either one of our Moodle or Totara LMS solutions, you can deliver comprehensive learning and training to all members of your organisation, simply.
Packed with powerful features and supported by exceptional customer service - just two of the reasons why Hubken is widely recognised as one of the UK's leading learning management system providers.
Easily create and manage training content

Effortlessly deploy the right training to the right audience

Enhanced customisable and automated reporting and analytics enable better, faster decision-making

Easily manage and blend traditional face-to-face training with online learning
Whether you need a scalable LMS for your employee training programme, onboarding new employees, managing your apprentices, or you need an easy-to-use solution for customer learning, we are ready to help.
Take your first step towards unlocking the full potential of your L&D programme – contact us to discuss how we can solve your e-learning challenges with an all-in-one best LMS platform.

"
Hubken
provides
an outstanding, value-for-money hosting service. They offer
first-class
support and are very responsive."
Distance Learning Centre

"The team is really helpful. The support has been easy to access and it's been really useful."
LGBT Youth Scotland
A complete best-in-class LMS platform
Outstanding Learner Experience
Deliver a personalised learning experience with an LMS that automates unique training experiences for different users.
Future-proof Performance
Ability to easily scale your learning programme to meet the evolving organisational and learner needs.
Compliance and Audit
Meet regulatory compliance requirements without the burden of manual processes and record-keeping.
Advanced Automated Reporting
Monitor, assess, and act where necessary to ensure e-learning and training are completed to set deadlines and quality specifications.
AI and Mobile app
Make your learner's journey more interesting and robust with AI-supported course recommendations, and empower your learners to take training anywhere with mobile compatibility.
Provide learning to separate groups
Our multi-tenancy offering means you can deliver custom training programmes to different learning groups of staff, volunteers, and customers within distinctly branded learning environments.
SCORM enabled
Import existing SCORM training courses or create new ones with our integrated SCORM course builder.
Upgraded software as standard
Automatic upgrades mean you're always enjoying the latest and best LMS features on your learning platform – at no extra cost.
Customer Success Stories – Read how our clients are using our best LMS solutions to optimise and improve their L&D programmes

Distributing training content to clients
Moving educational content online can make a world of difference with a powerful Hubken LMS.

Transforming compliance training
Adopting Hubken's best LMS enabled Arriva Group to secure an award for Best Compliance Experience.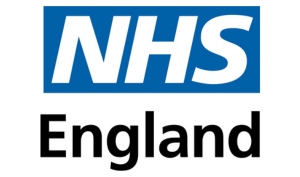 Delivering vital online training effectively
HEE West Midlands urgently needed to bring training online during the COVID pandemic.
For the best LMS experience you need a provider that can deliver
While we fully stand behind our Hubken optimised LMS solutions, we know that it's the service and support we offer that makes our platforms stand out from the crowd. But what does a HubkenCore solution entail...
Unlimited support - we'll be at your side from day one to ensure you get the very best out of your chosen LMS - if you every get stuck or need advice, we're here to help.
System updates at no extra cost - unlike our competitors, we don't charge extra to update your system, meaning you can always expect the best from your platform.
Continued investment to make your LMS the best - at Hubken, we don't simply offer you an 'out of the box' LMS package. Rather, we invest time and money to optimise our Moodle and Totara systems with enhanced UX features you won't find anywhere else.
Exclusive webinars and resources - Hubken clients receive exclusive access to specially prepared in-house webinars showcasing LMS tools and features to help you get the most out of your solution.

Which e-learning solution is right for your needs?
Find out now in less than 2 minutes…
Trusted by innovative businesses